SAVE THE DATE!
Wednesday 28 and Thursday 29 September 2022
We are really looking forward to bringing members together again for our Annual Convention taking place on 28-29 September in Aberdeen, in partnership with VisitAberdeenshire!
This flagship event brings together more than 200 travel trade professionals from all corners of the UK and all across the industry for two days of networking opportunities, seminars and workshops, one-to-one business meetings, and engaging discussions on the critical issues facing the industry.
We are also excited to be bringing back the UKinbound Awards for Excellence to celebrate the resilience and innovation of our fantastic industry!
Join us to:
Meet and connect with new industry contacts and strengthen existing relationships
Generate new business through a full day B2B workshop
Hear the latest insights and trends from industry experts
Share experiences and ideas with like-minded travel trade professionals
Celebrate the UK's fantastic inbound tourism industry after a difficult two years
Discover the wonderful region of Aberdeen and Aberdeenshire through a range of fam trips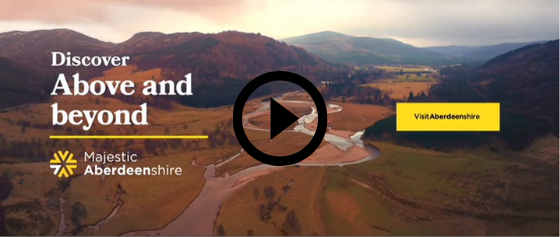 BOOKINGS WILL OPEN IN EARLY JUNE BUT HERE IS SOME KEY INFORMATION TO HELP YOU PLAN YOUR CONVENTION:
When should I arrive in Aberdeen?
For those travelling from afar, we recommend arriving in Aberdeen on Tuesday 27 September and staying until Friday 30 September; the Awards for Excellence Gala Dinner will finish late on the Thursday!
Overnight fam trips for buyers will take place from Friday 30 September – Saturday 1 October, and a half day fam trip open to all delegates will take place on Friday 30 September. If you would like to attend a fam trip please keep these additional dates in mind when considering your travel. Full details of the fam trips will be announced as soon as possible.
Will there be discount rates for delegate travel?
We are currently in discussions with a number of transport operators to provide preferential rates for Convention delegates. More information will be announced as soon as we can.
How do I book my accommodation?
You will need to book your own accommodation for the duration of your stay in Aberdeen. We are negotiating preferential rates with two hotels next to P&J Live (the main conference venue) and full details will be announced as soon as we can. There is no obligation for delegates to stay at the negotiated hotels, please note however that any coach transfers from conference venues will only pick up/drop off at these hotels.
Here's what attendees had to say about UKiCon21:
"The convention is one of the best ways to meet with industry colleagues, lots of great content and, one of the friendliest events on my calendar!"
"The UKinbound event of the year and your one-stop shop for the best networking opportunities!"
"The UKinbound Convention continues to go from strength to strength. Showcasing not only fantastic and diverse destinations, but also creating a level playing field for novices or experienced hands alike to meet likeminded professionals and plan new business opportunities."
"Highly recommended and the only event that unites our industry. We talk, create ideas, learn, socialise. It's vital for our industry."
"Great event and loved being able to finally meet people face to face – the organisation and coordination by UKinbound team was really professional and appear effortless which made the event very relaxed and conducive to great networking opportunities"
"The UKinbound convention delivers again! Great to meet industry colleagues, receive industry updates and for us all to inspire each other to take us through the (hopefully) final stages of these very testing times."
Destination Partner: