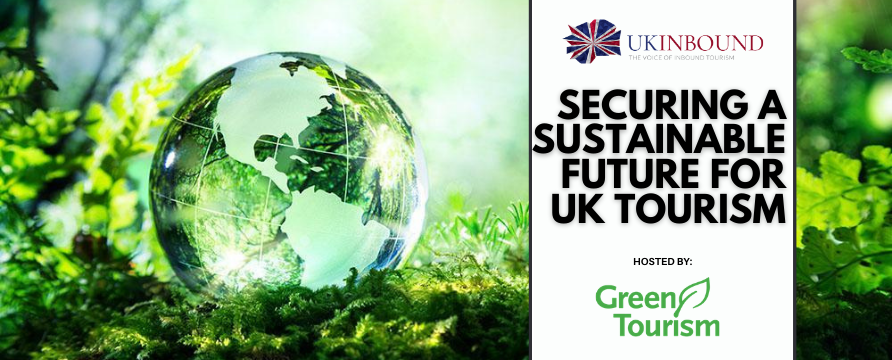 REGISTER NOW!
We are pleased to invite members to our next webinar exploring the importance of sustainability in the travel industry and how we can ensure a green recovery.
The world is getting greener, and so are your customers. With the industry rebuilding post-lockdown, there's never been a better time to integrate sustainability principles into your strategy and help secure the future of UK tourism.
Andrea Nicholas, CEO at Green Tourism, will share her expert advice on how you can implement key strategies into your business recovery plan that will reduce your impact on the environment and protect local communities.
Attendees will also hear from Kathryn Davis, Head of Tourism at Destination Bristol on how the destination became the UK's first European Green Capital and how it will continue to further its sustainability goals in the future.
There will also be an opportunity to raise any questions during a Q&A session.
EVENT DETAILS:
Date: Tuesday 27 April 2021
Time: 10:30 – 11:30
This virtual event is free for full UKinbound members to attend. Please follow the link below to register – if multiple colleagues from the same company wish to join please register each one separately to ensure they receive the correct link and joining instructions.
The webinar will be recorded so if you are unable to attend please let us know and we will share the recording and presentation with you.

WITH THANKS TO: