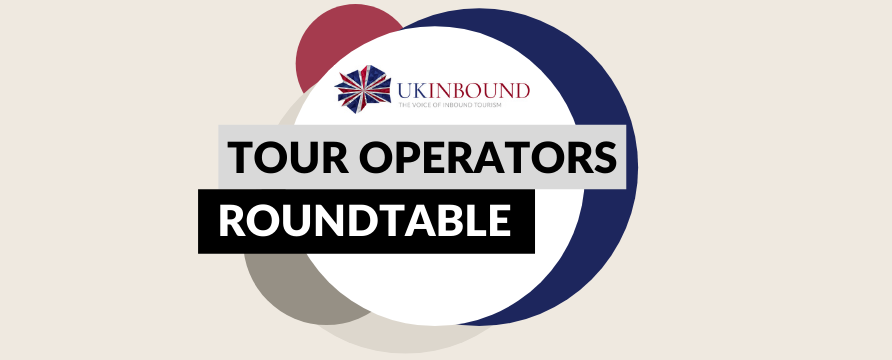 REGISTER NOW!

We are pleased to invite our Tour Operator members to join our virtual roundtable on Wednesday 11 August.
This will be an opportunity for members to discuss the challenges and issues facing the sector, share best practice ideas, and what your business needs to ensure both short-term and long-term success.
During the session Paul Gaffney, Director of Tendo Consulting, our public relations agency, will be providing commentary on the latest Government announcements and what this means for the inbound tourism industry.
To join the discussion please follow the link below to register.
EVENT DETAILS:
Date: Wednesday 11 August 2021
Time: 15:00 – 16:30
This virtual event is free and exclusively for UKinbound members to attend. To secure your place, please follow the link above to register – if multiple colleagues from the same company wish to join please register each one separately.
An automatic confirmation will be sent out once you have registered please ensure you check your junk.