Group travel organisers, coach companies and tour operators can now transport their customers to a secret side of London when they book a group virtual tour of a disused tube station with the Hidden London team at London Transport Museum.
Virtual guests can experience a subterranean world of shadowy tunnels and forgotten spaces of London Underground in groups of a minimum of 25 people and a maximum of 50 participants. A second tour can be arranged if the group is larger than 50 people. From the comfort of their sofas, visitors can discover the secret history that lies beneath the Capital's streets.
The three new virtual tours include Brompton Road station, King William Street station and the Holborn (Kingsway) area. Tickets usually cost £20 per person for an individual booking, however people on a group booking will only pay the special reduced price of £10 per person.
Expert guides
On these virtual tours, guests will be walked through a gallery of contemporary photos, videos and never-seen-before footage as well as archival images from London Transport Museum's collection while their expert guide reveals fascinating facts and tales about these 'forgotten' parts of London's Underground network. Participants are welcome to ask the knowledgeable Hidden London guide questions during the tour.
The three virtual group tours include:
Brompton Road station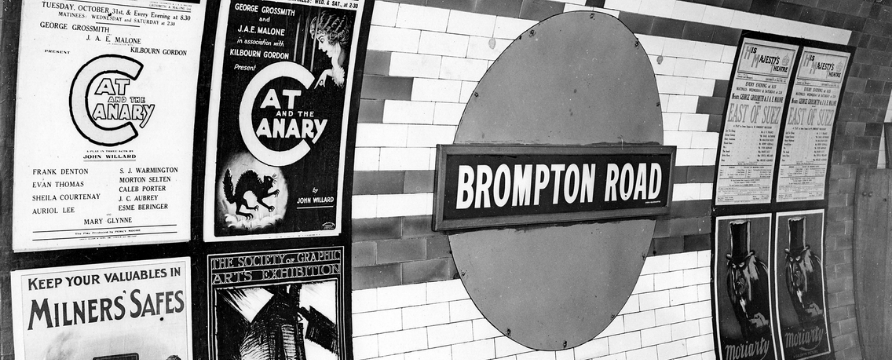 Brompton Road Underground station, 1923/© TFL 
Viewers can zoom into Brompton Road station and discover, how, during the Second World War, the station was used as a top-secret control centre and bunker for Britain's Anti-Aircraft Division.
Located between Knightbridge and South Kensington stations on the Piccadilly line, Brompton Road station was closed in 1934 after the Picadilly line was extended. It was closed along with stations such as Down Street and York Road as they were only lightly used.
King William Street station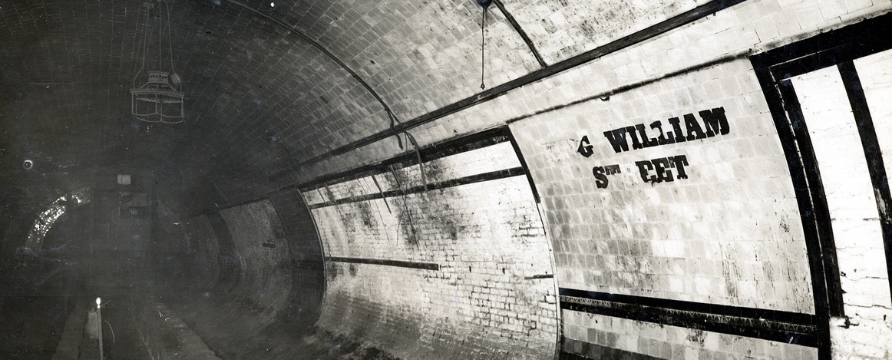 King William Street, 1930/© TFL 
Closed in 1900, King William Street was the first station to become 'disused' on the London underground and guests can find out about its short life before it closed. The station was the original but short-lived northern terminus of the City and South London Railway (CSLR), which was the first deep-level underground railway in the world. The CSLR, which originally ran from King William Street to Stockwell, now forms part of the Bank branch of the Northern line.
This special behind-the-scenes virtual tour lets viewers see what the disused station looks like today and how it is being used during the current Bank station extension project.
Holborn (Kingsway): three sites in one tour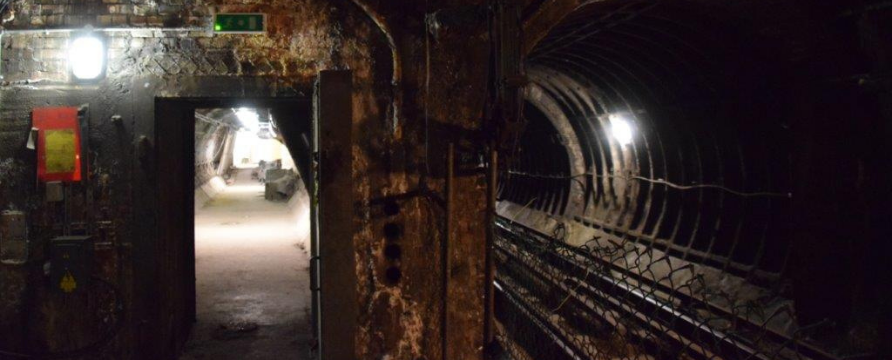 Holborn Kingsway tunnel/© TFL 
In 1898, the London County Council (L.C.C) decided to completely redevelop the area in London we now know as Kingsway and Aldwych. The area, then know for its high crime rates, slum housing and establishments of ill repute, was to become a new business district for London with wide boulevards and grand office buildings. This required new public transport to bring people to and from work and in response the L.C.C. built-in tram subway underneath Kingsway itself. to facilitate interchange between south and north London trams.
At the same time, the Piccadilly line was burrowing its way through London, with a station at Holborn to serve the newly constructed district and a branch line down to Aldwych to serve the many theatres of Covent Garden.
The Kingsway trio is a brilliant example of how public transport unlocked parts of London previously inaccessible at the turn of the 20th century, and how these spaces adapted and changed when they were no longer required to serve their original purpose, often in very unusual ways.
Guests will join an exclusive virtual tour where three abandoned structures are explored; Kingway – which includes the only underground tram tunnel in the country, Aldwych and Holborn. Participants will learn how this new infrastructure opened up what we know today as the West End.
Ollie Burton, Business Development Manager for Hidden London Transport Museum said, "In these challenging times for the tourism industry our Hidden London virtual tours are perfect for large groups. Without even stepping outside their front door your clients will be able to experience an atmospheric subterranean world while an expert guide talks them through the rich history of the Capital and its Underground."
"Due to restricted access, some of these disused Underground spaces, such as Brompton Road and King William Street Tube stations will never be open for public tours, so these group virtual tours allow people to get as close as possible to the real thing."
For more information on specific virtual tours, please visit the London Transport Museum's website.
Categories