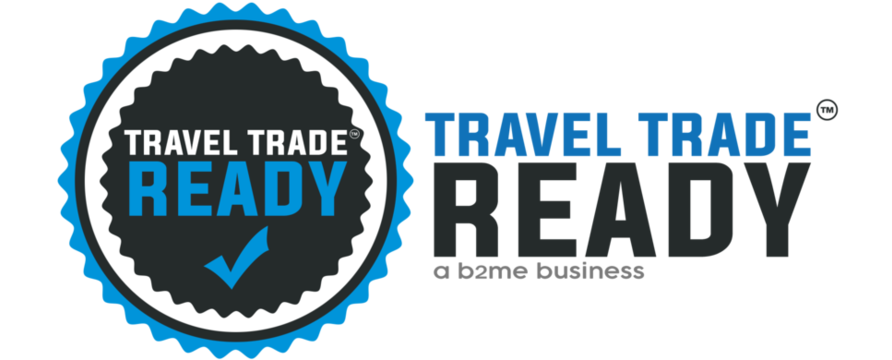 Travel Trade Ready have today launched the travel industry's first online platform and auditing function that equips suppliers with the tools they need to work with the trade, and introduces buyers to suppliers that have proven their readiness.
The platform solves a historic problem buyers face – time wasted engaging with suppliers that don't understand trade requirements – by presenting a database of suppliers that have passed Travel Trade Ready's advanced Product Audit, proving they are equipped and ready to engage with the trade. Businesses can also sign up online and take the complimentary Orientation Audit, which helps them understand basic trade requirements.
The Product Audit begins by asking suppliers to select the type of buyer they'd like to engage with – tour operators/DMC, OTA, education operator, coach operator or group travel – followed by up to 10 questions that are weighted depending on importance to the buyer. From dynamic pricing and commissions, to lead times and vouchers, it thoroughly assesses a business and will instantly and accurately confirm if tour operators and agents will theoretically work with it.
Once suppliers have signed up to become a Travel Trade Ready member, they can take the advanced Product Audit, and when approved receive access to a database of relevant buyers. The platform also helps suppliers complete a fully editable instant Expert© template, a valuable marketing tool and essential product guide for buyers.
The annual membership of Travel Trade Ready also features 12 months unlimited updates to Instant Expert© marketing material, access to multiple international and domestic buyer type selections, updates issued to buyers each time a supplier edits its marketing materials, suppliers' marketing material is available for buyers to search for via name, business type and geography.
Travel Trade Ready wants to simplify the buyer and supplier relationship through education by providing upskilling support. The website is populated with videos from an array of tour operators, who explain what they're looking for from suppliers and those who have successfully engaged with the travel trade already. The Travel Trade Ready team will also provide suppliers with advice on how to optimise their business, so they can work with the travel trade. The website includes a Jargon Buster section featuring an array of phrases and acronyms that are used in the industry, and an explanation for each, ideal for businesses that are new to working with the travel trade.
Travel Trade Ready has been developed by Mike Newman, a leading travel business practitioner with over 20 years' experience working with tour operators and suppliers across the industry. Newman commented, "Whether you're a small attraction in Cornwall or a network of hotels in Scotland, working with the travel trade can be incredibly valuable to a business but many companies fall short of buyer requirements, which is where Travel Trade Ready comes in.
"Our audit helps companies analyse where they are in the travel trade process and offers a safe space to upskill and learn how to work with buyers. Our membership packages offer great value for money, and the opportunity for companies to really develop their travel trade businesses.
"We also understand that it can be incredibly frustrating for buyers, when they meet with a company that doesn't understand what it means to be travel trade ready. We want to help them save time, money and resources throughout platform which provides a one-stop-shop of exciting, fun and dynamic products from companies that we guarantee to have the correct tools in place to engage with the travel trade."
UKinbound CEO Joss Croft said, "Over 50% of all inbound tourism is booked through an intermediary, which shows how critical the Travel Trade is to the inbound visitor economy. Travel Trade Ready is an exciting innovation as it supports both buyers and suppliers equally. As a membership organisation, we know that our buyer members are constantly looking to engage with new suppliers, but that it can be frustrating when there is a lack of clear understanding of what is required.
"Ensuring that buyers are only engaging with trade ready suppliers on the Travel Trade Ready platform is going to make face to face meetings more efficient and effective for everyone; and providing immediate support for those suppliers that are not yet ready, can only be a good thing for our industry as a whole."
For more information, please visit the website.
Categories