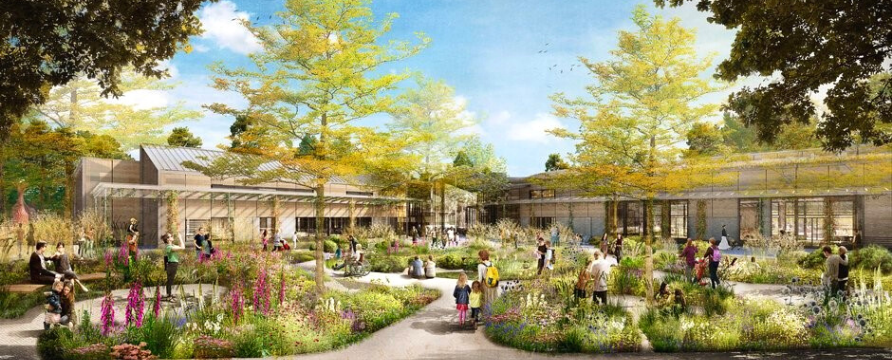 A brand new home of gardening science – RHS Hilltop – is set to open at RHS Wisley from 24 June 2021. The centre of horticultural excellence will be a place to inspire the next generation of scientist and open up previously unseen work to visitors.
UKinbound members are invited to an exclusive preview of RHS Hilltop on and the surrounding new gardens. Taking place on Wednesday 19 May, the event is a unique opportunity for product managers and tour planners to start planning on behalf of clients. The RHS groups and events team, as well as RHS volunteer guides, will be on hand to discuss new opportunities for private groups, coach tourism, MICE and exclusive events at RHS Wisley.
Pre-book a 30 minute garden entrance and tour time between 9.30am and 2pm. The tours will last approximately half an hour, and guests will be able to enjoy the rest of the day in the garden at their leisure.
Please click here to book your slot by 30 April. For more information on private groups and events at RHS Garden Wisley, please visit the website.
Categories