This summer Bicester Village will showcase and celebrate some of the most exciting talent from India in a new campaign 'All Things India'.
The Celebrating India concept store has been created to showcase the exciting new voices coming out of India today as well as celebrating established talents, curated by fashion connoisseur, businesswoman, and art purveyor Roohi Jaikishan, and fashion editor Sujata Assomull.
The unique concept store will welcome brands such as Manish Arora, Pippa Small, Belulah, Behno, Huemn, Dhruv Kapoor, Kaniya Goyal Label, Kashmir Loom, Khosla Jani, SZ Blockprints, Tada & Toy, Tiipoi, and more.
"As someone who grew up in England, the heritage of Indian fashion always intrigued me," said Sujata Assomull. "It stays true to its roots yet is very trend and style driven. The fact that Bicester Village – a place where many Indians come to shop – is now celebrating contemporary Indian fashion really is taking the story full circle."
As part of the Village-wide celebrations, from 17 May to 11 June guests will be able to discover five spectacular life-size elephants sculptures, one of which will sit within the Celebrating India concept store. Handcrafted from natural fibres, the elephants will arrive in the Village to launch a partnership with Elephant Family, allowing guests from all over the world to help protect the Asian elephant.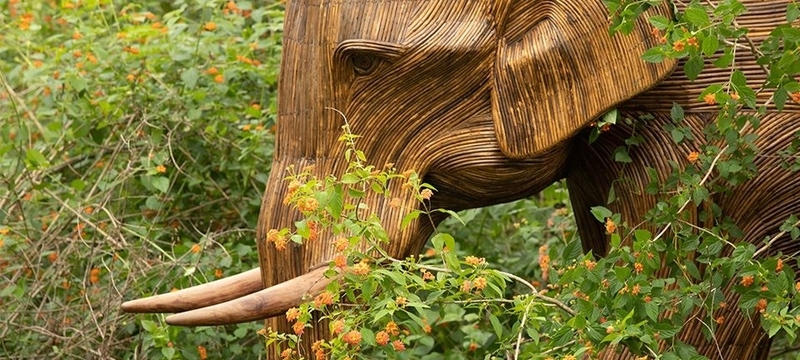 Desirée Bollier, Chair and Chief Merchant at Value Retail Management who operate The Bicester Village Shopping Collection said, "We are thrilled to be welcoming a new wave of India's creative talents to Bicester Village to commence the launch of our summer campaign 'All Things India'.
"Collectively the designers showcased at the Celebrating India concept store are leading the charge and affirming India's position on the international design agenda, and what more vibrant a highlight could we wish for than these magnificent elephant sculptures honouring of one nature's most celebrated icons.
"The Bicester Village Shopping collection is proud to partner with Elephant Family in support of its valuable work in protecting these endangered creatures."
Categories