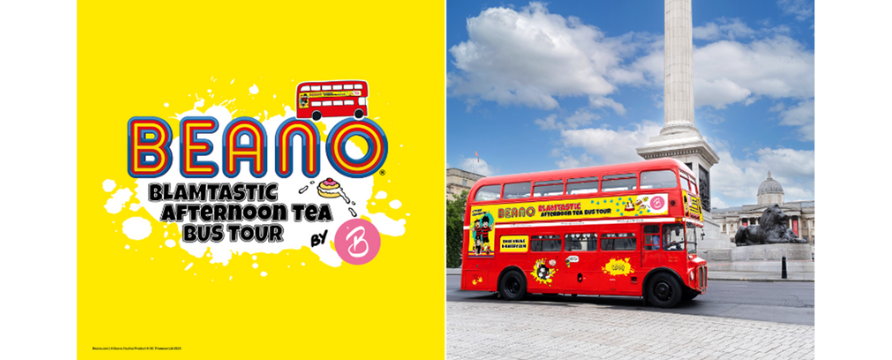 Brigit's Bakery has launched the Beano Blamtastic Afternoon Tea Bus Tour, available for summer 2023. Running from 10 June to 10 September 2023, the Beano Afternoon Tea Bus Tour celebrates Beano's 85th birthday, offering a unique experience for families looking for laughs and treats.
Departing daily at 12:30, 15:00, and 17:30 from Victoria Coach Station, the Beano Bus Tour takes visitors on a 90-minute journey through Central London, including Big Ben, the Houses of Parliament, and Downing Street. The iconic double-decker Routemaster bus offers a comfortable and scenic experience for visitors of all ages.
The bakery's chefs have created a gnawsome Beano-inspired menu featuring Gnasher & Mash Chocolate Cupcakes. The Beano Afternoon Tea Bus Tour also caters to various dietary requirements, including traditional, vegan, vegetarian, halal, and gluten-free options.
A guide will be on board to entertain guests with lots of Beano trivia, making it a fun experience for everyone. The Beano Blamtastic Afternoon Tea Bus Tour offers a unique opportunity to experience Beanotown laughs and treats for the whole family. Prices start from £48 for adults and £38 for children.
Click here for more information and to book the tour.
Categories