British Airways i360 has opened a new activity, allowing visitors to walk 360 degrees around the roof of the viewing pod, 450ft above Brighton beach.
Walk 360 offers the public a unique open-air view of the city from a great height. Participants will board the giant glass viewing pod and glide slowly to 450ft above Brighton beach. Once at full height, each person is clipped onto a safety system to climb a short ladder before being secured by their harness to the safety rail on top of the pod.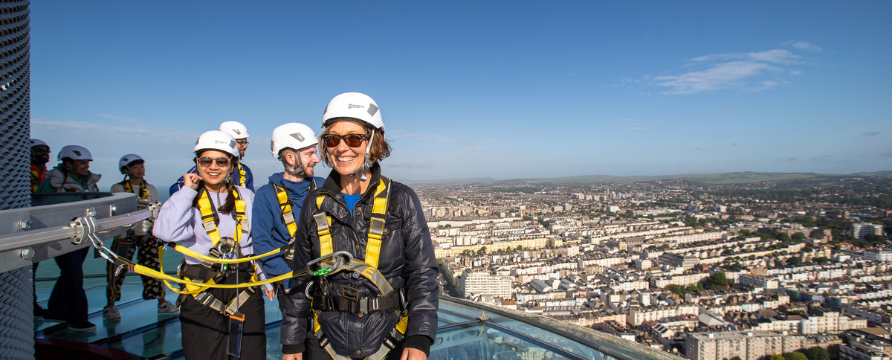 © Jason Garcia
Ian Hart, Chief Operating Officer at British Airways i360 said, "We are thrilled to announce the newest addition to the Extreme 360 activity portfolio at BA i360. Walk 360 is an exhilarating experience and offers the public a chance to see Brighton as they never have before. With the Climb 360 that launched just last year, and the Drop 360 abseil on offer, BA i360 is fast becoming the centre of adrenaline fuelled activities in Brighton, in addition to a unique viewing attraction. I'm confident this extreme activity will appeal to a new audience for our business, those that enjoy adrenaline-fuelled activities which gives you the buzz of accomplishment and leave you feeling elated."
Open to anyone aged 12 and over, the experience can be booked individually, as a group activity (10% discount for 6+ tickets), or as a team-building adventure.
A Walk 360 ticket costs £40 per person and includes two digital photographs. The experience lasts around 1 hour 30 mins.
To book tickets or find out more about this activity, click here.
Categories