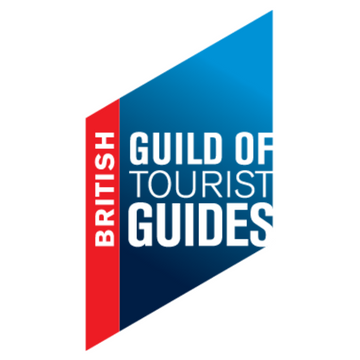 The British Guild of Tourist Guides (BGTG) and London Training have announced that applications are now open for the new London Blue Badge Tourist Guide Course. The course starts in January 2024 and will run until July 2025. The closing date for applications is 27 September 2023.
The course is led by experienced and qualified guide lecturers and is delivered through a mix of classroom based lectures, field trips, and practical exercises. The programme is delivered in the evenings and at weekends allowing students to continue to work and study. The course content includes guiding and tour management skills in addition to communication and presentation skills for guiding on foot, on site and from a coach. Students learn about the wide cultural background to Britain, and gain an in-depth knowledge of London as well as regional knowledge covering sites and locations frequently visited from London in a day. Students also learn essential business skills to prepare them for working as a self-employed guide within the tourist industry.
Commenting on the course, Guild Chair, Elizabeth Eastwood said, "We are delighted to be working with our colleagues at London Training to deliver this highly successful course which has been running for more than 50 years. This is the most comprehensive training course for professional tourist guides in London, it is accredited by the Institute of Tourist guiding and is internationally recognised as the gold standard in tourist guiding in the UK."
Andrew Chadwick, London Training Course Director, said "This is an 18-month course which attracts people from all walks of life. Once completed, graduates from the course enter the fascinating world of London guiding as freelance tourist guides, sharing the capital's rich heritage and numerous sites with visitors from all over the globe. With increasing demand for professional tourist guides in the capital, this course is an investment worth making and is especially suited to career-changers and those that want to turn their love of London, tourism and heritage into a rewarding career."
Click here to find out more about this course and apply.
Categories