Business Services International UK, specialists in travel between the UK and the Russian-speaking market, held the second annual British Tourism Days event in July. The series of networking events in Russia, Ukraine and Belarus brought together 200 travel agents and 14 industry partners, including VisitBritain.
Focusing on the premium market, British Tourism Days offered travel agents the opportunity to meet UK service providers in person and find out about the latest trends and seasonal offers. Business Services International UK and VisitBritain also presented new tourism products and exclusive travel itineraries, including The Charm of England: Cotswolds and royal gardens, Scotland: longstanding tradition and modern luxury, with accommodation at Turin Castle, and Nothern Ireland: Game of Thrones territory, featuring the filming locations of the iconic TV series.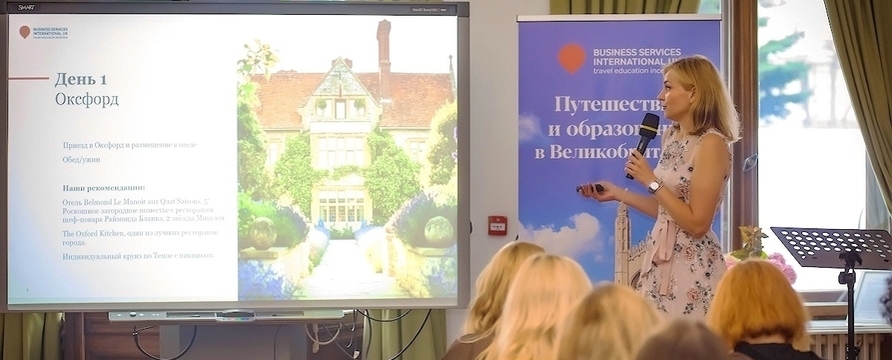 Industry partners that supported the event included British Airways, Conrad London St James Hotel, Como Hotels & Resorts, Corinthia Hotel London, The Grand York, Intercontinental London Park Lane Hotel, Langham Hotel, Warwick Hotels & Resorts, The Westbury Mayfair Hotel, London, Warner Bros. Studio Tour – The Making of Harry Potter, Abbey College, LSBF and MPW.
The British Tourism Days opening event took place at the Residence of the UK Ambassador in Moscow on 24 July, followed by business breakfasts in Saint Petersburg, Kyiv, and Minsk. Robin Johnson, VisitBritain Europe Director said, "Russia is a very important and valuable market to the UK. The British Tourism Days, which has already become a great tradition, helps the leading travel industry specialists from both countries to build stronger relationships, which ultimately results in more tourists travelling to the UK."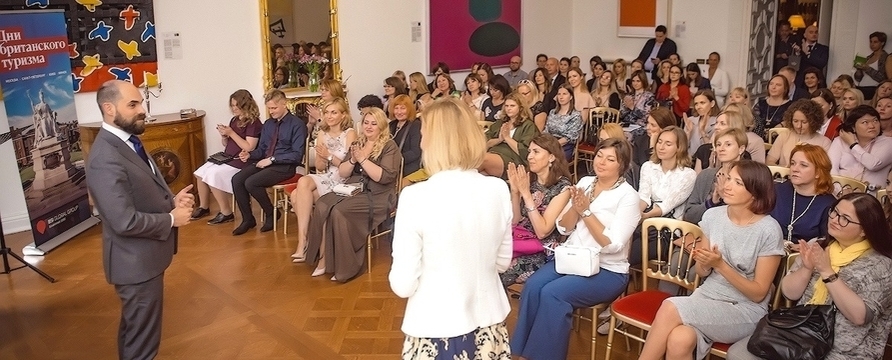 Elena Shmakova, Director of Business Services International UK, said, "The British Tourism Days is one of our key projects. We aim to present the most relevant travel products and most recent trends in the industry, particularly in the upper segment of the market. Strong relationships with partners and high-quality travel offer are key success factors on our market". British Tourism Days 2020 will be held at the end of July next year.
For more information about the project and participation, please contact Anna Tarasova, BSI UK Director of Sales at [email protected].
Categories