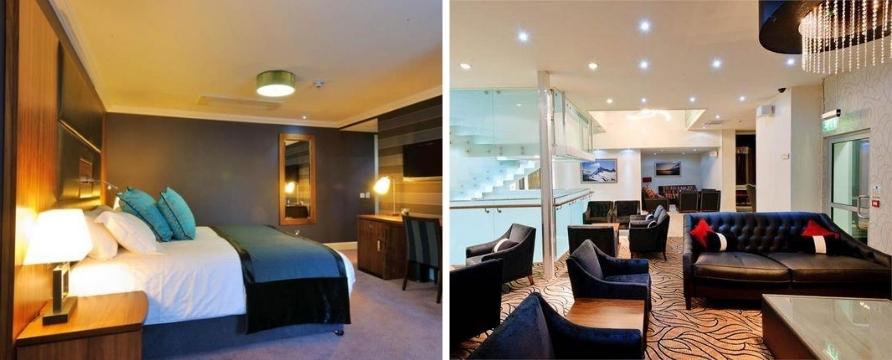 Compass Hospitality has expanded its portfolio with the acquisition of The Rox Hotel on Market Street, Aberdeen – the company's 7th hotel in Scotland 17th hotel in the UK.
Featuring Aberdeen's premier chandelier-lit ballroom and function space for 180 guests, the modern four-star, 32-bedroom property boasts well-equipped en-suite accommodation including two luxurious suites. The hotel also features a 100-cover Rox Grill Room restaurant in addition to the 70-cover onsite cafe and bar.
Located in the heart of Aberdeen city centre, the hotel offers an excellent location for a mixture of audiences visiting Scotland's third largest city, with Aberdeen Airport a 20-minute drive away and the main bus and train station a five-minute walk from the property.
The eight-storey hotel was purchased as a joint venture by the Singapore-based Seacare Hospitality along with Compass Hospitality, and will continue to welcome international and domestic visitors alike, as well as maintaining its base of local corporate guests.
Chye Tee Lim, CEO of Seacare Hospitality commented, "We are thrilled to welcome the Rox Hotel Aberdeen into our diverse portfolio of projects and to once again be collaborating with Compass Hospitality. We are confident that this will be another profitable venture into the robust and enduing UK hospitality sector."
Harmil Singh, CEO of Compass Hospitality added, "The addition of this delightful four-star property to our expanding UK hotel portfolio demonstrates our confidence, particularly in the Scottish hospitality market, and we continue to look forward optimistically to further growth in this area."
Compass Hospitality is one of Southeast Asia's fastest-growing hospitality management companies, operating a portfolio of 50 properties across all market segments. The group expanded into the UK in 2015 and has since built a portfolio of 17 hotels across the UK, including in Aberdeen, London, Glasgow, Manchester, Leeds, Cardiff, Cheltenham, Eastbourne, Inverness, Coventry, Scarborough, Dundee, Dumfries, and Carmarthen.
Categories