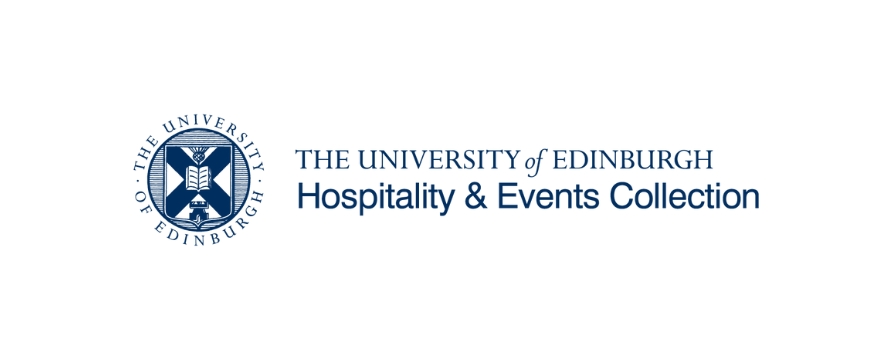 The University of Edinburgh's hospitality and events portfolio, previously known as Edinburgh First, has transitioned to a new identity closely aligned to the strong, globally recognised University brand.
The rebrand includes the relaunch of the brand's enviable accommodation offering. The new Hospitality and Events Collection now includes The Scott Hotel, a boutique hotel with 36 suites and spacious bedrooms, positioned to appeal to those business and leisure travellers who are looking for a luxury experience.
The hotel rebrand also includes KM Hotel & Apartments in Edinburgh's old town, a mix of stylish, modern bedrooms and apartments and, finally, The Scholar Hotel, located in the grounds of the Pollock estate. This hotel now has a contemporary bar and restaurant, as well as rooms that have been designed to ensure maximum comfort.
The conference and events portfolio has always been a core part of The University of Edinburgh's Hospitality and Events Collection, and the rebrand will further strengthen this connection to the University. The University's conference venues have always helped to attract global conferences and events with large delegate cohorts to the City of Edinburgh, and the team will work closely with academics and researchers to ensure that this grows even further.
The rebrand represents the growth of the University of Edinburgh's commercial arm and further positions The University of Edinburgh Hospitality and Events Collection as a major player in the hospitality and business tourism industry.
Carina Svensen, Director, Accommodation, Catering and Events at The University of Edinburgh said, "The rebrand has been years in the making and our expert team has spent a lot of time analysing the market and exploring changing customer demands. Our transition has been expertly executed at every level to reflect the new hospitality, conference, and events landscape. We're looking forward to welcoming guests old and new into our hotels, apartments, and unique event spaces."
For more information, please visit the University of Edinburgh Hospitality & Events Collection website.
Categories