The Great West Way, a unique touring route connecting London to Bristol via a host of iconic destinations and attractions, has published a list of highlights for 2022.  From walking trails to exhibitions, festivals to group travel options, there is plenty for visitors to discover next year.
---
NEW WALKING TOURS AND TRAILS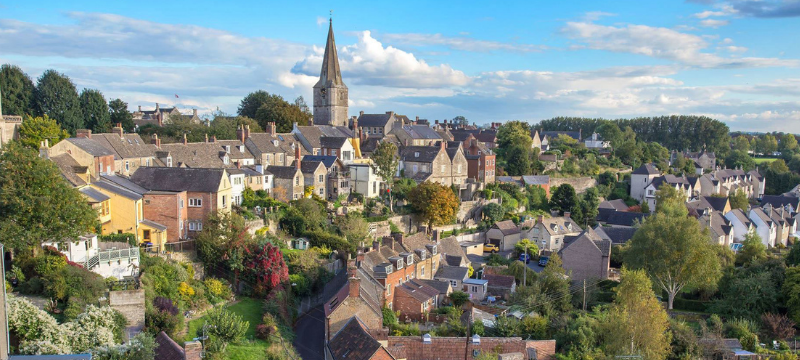 Image: © www.GreatWestWay.co.uk
The Vale of Pewsey has been awarded 'Walkers are Welcome' status and have recently launched two new walking itineraries, featuring Kennet & Avon Canal and Mid-Wiltshire Way. A new walking/cycling route Pewsey Vale Circular Way will be launched soon.
In 2022, Malmesbury will mark the 350th anniversary of the Trial of the Malmesbury Witches, and the town will be introducing a new multimedia trail telling this true story of turmoil, allegations and hangings. There is also a new 20-mile marked footpath trail called The White Walls Way and a Saxon Trail combining physical remains with virtual re-imaginings.
Vintage Classics have launched new driving tour along the Great West Way which features all 8 White Horses of Wiltshire. Ideal for FIT visitors, driving tours are complimentary with each classic car hire. This new tour is fast becoming a favourite with great driving roads and fantastic views!
With 87 miles to explore, the Great West Way's Guide to the Kennet & Avon Canal Map is a helpful resource for group travel organisers and visitors alike.
ATTRACTIONS NEWS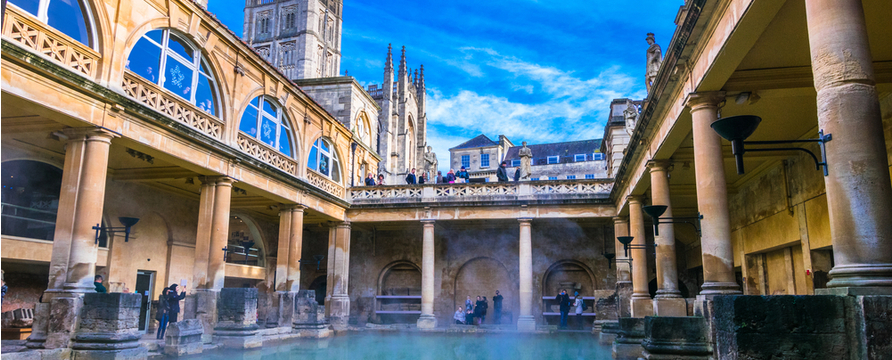 Bath's new World Heritage Centre will open in Spring 2022 with free access for all. It will inspire  visitors with its imaginative interpretation that explains why the World Heritage City of Bath is so special.
Trowbridge Museum has reopened after a period of refurbishment, made possible by the Heritage Lottery Fund, It now offers much more for visitors with the chance to explore 1,000 years of the town's history. Telling the story of the production of its world famous woollen cloth, it has a unique collection of 19th and 20th century industrial machinery, a range of fun interactives and breakout zones, as well as a new state-of-the-art Learning Hub.
In 2022, Reading will be celebrating the 200th anniversary of its biscuit manufacturing history with Huntley & Palmers. In 1822 Thomas Huntley opened his first shop in the town and went on to become one of the world's largest biscuit manufacturers. Look out for biscuit focused tours, events and offers in 2022.
WITHIN EASY REACH OF THE GREAT WEST WAY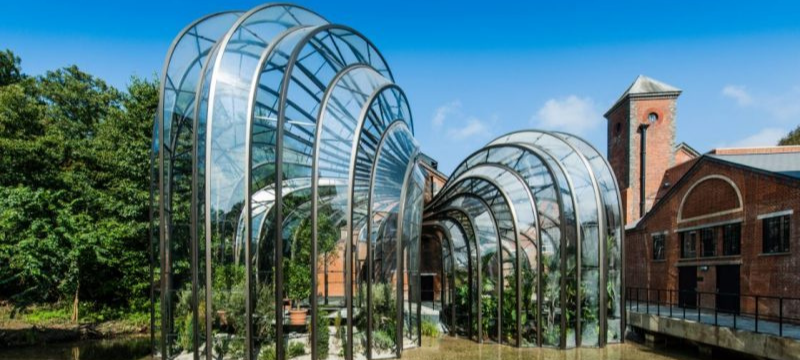 Bombay Sapphire Distillery has introduced a series of new upgrades. A new personalised gin & tonic cocktail experience allows visitors to select their own glass, fill it with ice and dispense their choice of Bombay Sapphire before finishing it with their favourite garnish. The new Cinema Room shows a film documenting the heritage of Bombay Sapphire, followed by an impressive reveal of the stunning Heatherwick Studio designed botanical glasshouses. Visitors can choose to upgrade their experience by purchasing a Gin Masterclass to expand their cocktail making skills before heading to the bar to sample the new cocktail menu.
EVENTS AND EXHIBITIONS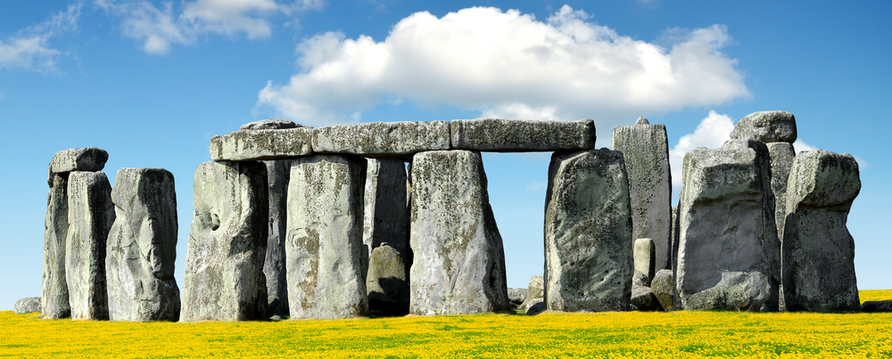 Shrouded in mystery and steeped in legend, Stonehenge stands impressively as a prehistoric monument of unique importance. From 17 February to 17 July 2022, The British Museum in London, in partnership with Wiltshire Museum and English Heritage will host The World of Stonehenge – the UK's first ever major exhibition on the history and mystery of Stonehenge. Hundreds of objects will be brought together from across Britain and Europe including stone axes from the North Italian Alps, stunning metalwork from Ireland and an extremely rare 3,000-year-old sun pendant, described by the British Museum as the most significant piece of Bronze Age gold ever found in Britain. There has never been a better time to package a visit to Stonehenge, Wiltshire Museum and The British Museum.
From 28 May – 30 October 2022, four fascinating exhibitions on 'Hardy's Wessex' will form the largest collection of Thomas Hardy memorabilia ever displayed at one time. These major exhibitions will take place across four venues: Wiltshire Museum situated on the Great West Way, and a short detour off the route in Dorset, Poole and Salisbury Museums.
The Bristol Harbour Festival will take place from 15-17 July 2022, celebrating its 50th anniversary. Expect the unique mix of music, maritime fun and markets based around Bristol's historic and beautiful harbourside with live performances, family entertainment, circus acts, children's events, street food and market stalls, and hundreds of sailing ships in the harbour.
From 2 – 5 June 2022 the nation will come together for the Queen's Platinum Jubilee celebrating her 70-year reign. Groups and FIT organisers and visitors alike can develop their own Royal Connections Journey  along the Great West Way, including a visit to Windsor Castle.
AS SEEN ON SCREEN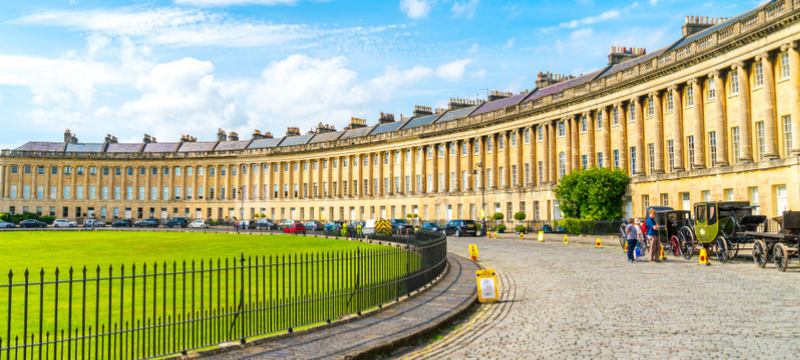 The second season of popular Netflix show Bridgerton will be released in 2022. Much of Bridgerton was filmed on the Great West Way, and there are many visitors who have been inspired and intrigued by the series' portrayal of extravagant Regency-period high society. Visitors can take in the beautiful historic settings used as backdrops for the show, including incredible historic houses and charming cities like Bath which were used to bring the Bridgerton story to life. To find out more about packaging and selling Bridgerton tours please contact a specialist Great West Way tour guide who can help.
In Spring 2022, Jane Austen's Persuasion, featuring Dakota Johnson is due to air. Bath, London and Reading will be popular destinations to discover Jane Austen filming locations.
GROUP TOURS AND TRAVEL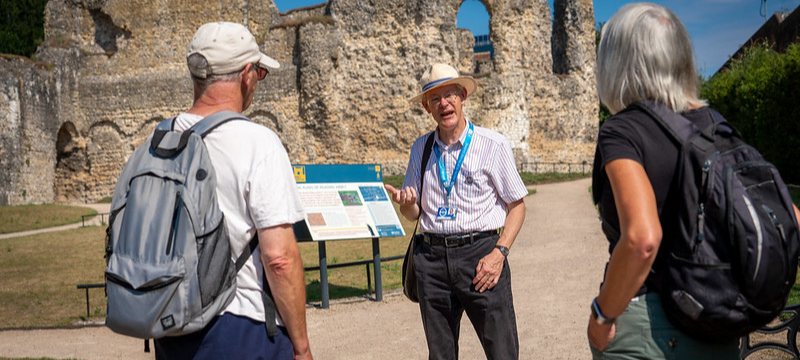 Image: © www.GreatWestWay.co.uk
The Great West Way offers a variety of group tours and travel options. Book a guided tour with a local expert tour guide or a themed tour with local operators who can offer ground handling services with transport. Driver guided tours operate all year round and can be contracted for tailor made FIT or small group tours along the Great West Way. They are often available in different languages too. The following offer guiding, transport and a range of themed itineraries along and within each reach of the route:
Mad Max Tours have a 16 seater minibus and specialise in tours around Wiltshire and the Cotswolds. Britain's Best Heritage Tours are accredited chauffeur driver guide tours with executive vehicles for up to 6 people. Salisbury, Stonehenge & Sarum Tours operate 16 and 19 seater minibuses and specialise in tours of historic and Neolithic sites in and around Wiltshire. Airport and seaport pickups are also available. Oldbury Tours has a seven seater and a minibus for small groups. They offer half day, full day and multiple day tours.
ACCOMMODATION AND REFRESHMENTS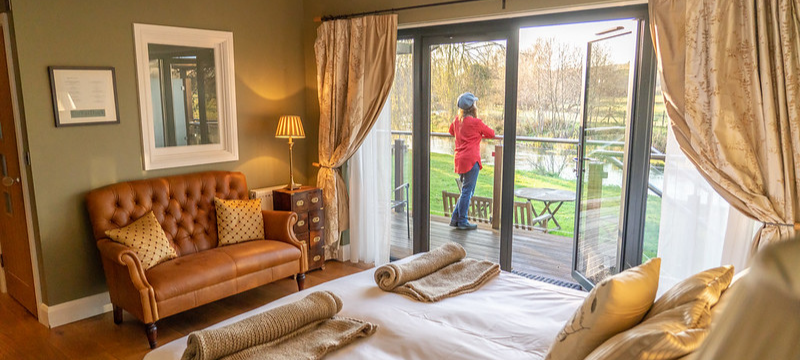 Image: © www.GreatWestWay.co.uk
There is a range of trade accommodation along the Great West Way from self-catering to pub with rooms, glamping or campsites to exclusive use of a castle or stately home. Check out the group accommodation listings here.
Hungry travellers along the Great West Way will discover a wealth of foodie delights. From coffee shops and tea rooms to authentic pubs, Inns and Michelin star restaurants. Check out the Great West Way Food & Drink Map.
TRAVEL TRADE SUPPORT
Great West Way works closely with the travel trade and provides a host of resources to help tour operators to promote Great West Way itineraries internationally, and to help tourism suppliers along the route to work with the travel trade.
To find out more about becoming an Official Tour Operator, familiarisation visits, one-to-one support with itinerary development, travel trade toolkit and other support, please visit GreatWestWay.co.uk/traveltrade or contact Florence Wallace, Head of Travel Trade.
Categories