Events promoter Raymond Gubbay Ltd has announced the biggest ever series of illuminated festival trails for 2018 for a unique way to celebrate the festive season with a magical outdoor experience.
BLENHEIM PALACE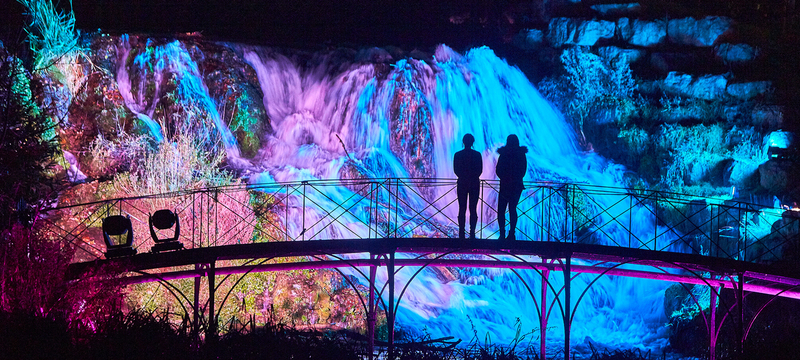 Image:© Cliff Hide
Until 1 January 2019, Blenheim Palace will be illuminated with its biggest and brightest evening trail yet. Visitors can expect over a million pea-lights, lasers and projections, wander beneath unique tree canopies drenched in seasonal colour and dripping with silver shards of light, frosty snowflakes, stars and baubles. During the day, the State Rooms will be adorned with seasonal decorations as it transforms into a unique indoor Cinderella experience.
ZSL LONDON ZOO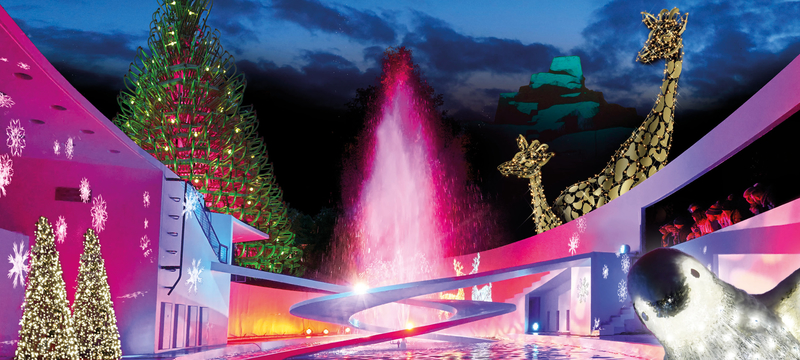 ZSL London Zoo will also be transformed with an illuminated Christmas Trail. This is a unique opportunity to experience the Zoo after dark, with the light sculptures circling the Zoo's 36 acre site, ensuring its sleeping residents are not disturbed.
Visitors can discover a light vortex and contrasting tunnels festooned by a canopy of over 100,000 glistening pea-lights. The Magic Mountain will spring to life with a blast of colour and playful projections, and an 11-meter Sledge Tree, made from 365 illuminated wooden sledges.
ROYAL BOTANIC GARDENS, KEW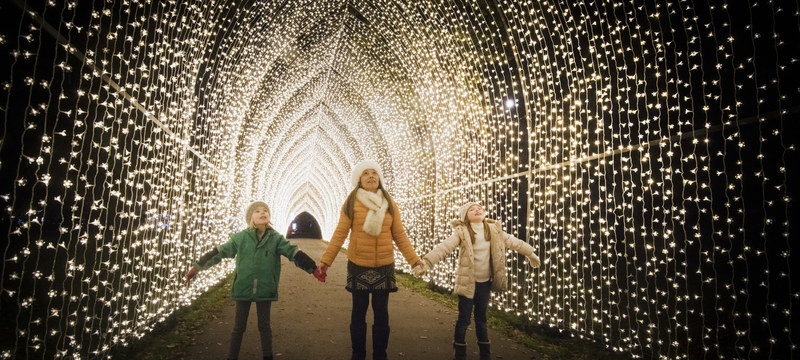 Image: Jeff Eden © RBG Kew
Kew Gardens will transform into a magical after-dark explosion of festive colour. Now in its 6th year, Christmas at Kew features a Field of Light – an inspiring expanse of dancing lights spreading towards the Great Pagoda, 300 illuminated origami boats floating on the lake, as well as a 7 meter tall Cathedral of Light – the biggest tunnel of lights ever seen at Kew.
Visitors can end their trail at the Palm House, which will spring to life with an explosion of colourful laser beams, jumping jets of light and kaleidoscopic projections playing across a giant water screen, before enjoying mulled wine, mince pies and other festive treats from a variety of stalls at Victoria Plaza.
Categories