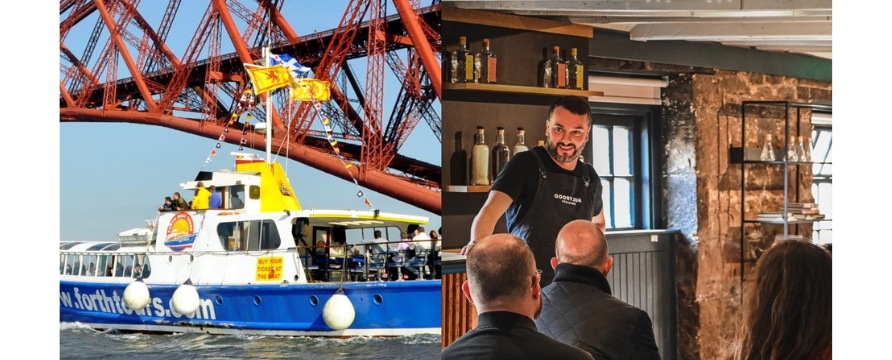 Forth Boat Tours are offering a combined, flexible Three Bridges Cruise & Holyrood Distillery Gin & Whisky Tour ticket. The trips can be taken either on the same or separate days.
The cruise includes a guided commentary, which takes in the panoramas of the Edinburgh skyline, and visitors can experience a range of marine wildlife including seals and puffins.
The Holyrood Distillery Tour is a guided experience, where guests will learn about how gin and whisky is made, including the traditions and innovative new methods in craft distilling employed at Holyrood. A hands-on sensory experience, taking in both gin and whisky distilleries with opportunities for tasting is available.
To learn more about travel trade rates and how to book this experience, please contact Alastair Baird.
Categories