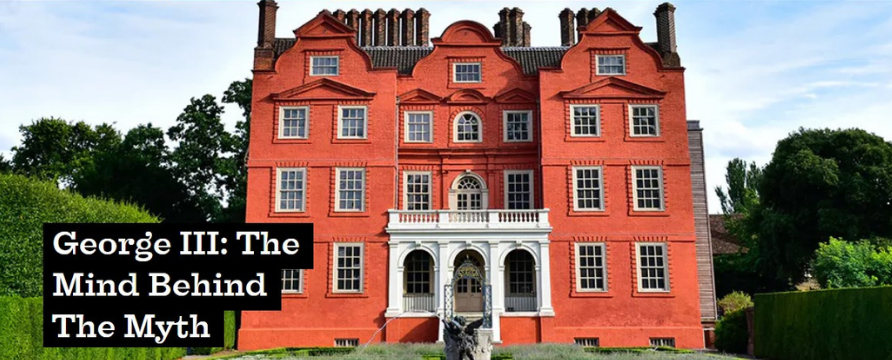 2020 marked the bicentenary of the death of George III, the monarch most strongly associated with Kew. However, due to the pandemic, 'The Mind Behind the Myth' exhibition was closed. Kew Palace is now open, and until 26 September, visitors can enjoy the palace and explore the monarch behind the much-peddled myth. This display celebrates the achievements of the misunderstood king and encourages discussion around mental health.
A palace of happiness and hardship – the young George spent most of his childhood at Kew Palace, learning the art of kingship under the tutelage of some of the most celebrated theologians, architects and musicians for periods of mental and physical ill health. These treatments led to his life and achievements being almost entirely eclipsed by the story of his "madness".
This display aims to change public attitudes towards King George. Throughout the palace rooms, visitors will be able to view objects that reveal the king's diverse interests and uncover the treatments he endured at the hands of his doctors. Items include notes made by George's doctors and instructions for the king's care written by his daughter, Princess Mary. These will be contrasted with examples of the artworks he acquired and a concert programme in his own hand.
Kew Palace is included in the ticket price to Kew Gardens, but visitors should check the garden opening times before booking.
Purchase your tickets to Kew Gardens online.
Categories