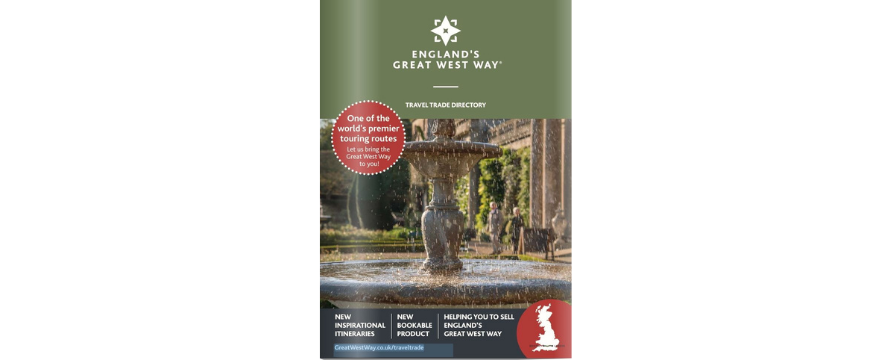 A new Great West Way Travel Trade 'Connections' Group has been developed and met for the first time during English Tourism Week in May. The objectives of the group are to raise awareness and increase Great West Way product being sold and distributed by domestic and international travel trade. It will shape, develop and implement the Great West Way travel trade strategy and raise awareness of and win additional business for participating Ambassadors. Iain Terry, Sales & Marketing Manager for Windsor Castle – Royal Collection Trust, was appointed as chairman.
Iain said, "I am delighted to be appointed the first chairman of the Great West Connections Travel Trade Group. I feel that my wealth of understanding and experience of the trade will help other destinations and businesses. I am looking forward to working with the Great West Way travel trade team on a programme of activity – the first of which is the launch of the new travel trade directory, followed by a programme of travel trade training for suppliers later this year."
Florence Wallace, Great West Way's Head of Travel Trade said, "It is clear to me that collectively and collaboratively we can achieve greater awareness, tourism visits and spend for the region. It's such a critical time for the industry and this new Great West Way 'Connections' group with the support of VisitBritain/VisitEngland, will work together, actively supporting the governments' Tourism Recovery Plan."
The new Great West Way Travel Trade Directory is a one-stop-shop for supporting buyers in finding out more about the Great West Way and its Ambassadors, making it easier for them to create bookable itineraries, contract suppliers and promote the region to the 'curious visitor'.
Florence Wallace added, "This new resource includes bookable supplier products, inspirational itineraries, highlights for places to visit and details of the best way to travel in and around the area. It also includes listings from over 400 tour guides, attractions, activities, places to eat and drink and places to stay."
With over 88 Great West Way Official Tour Operators based across 12 different countries, the Great West Way travel trade directory is a 'bible' of information about supplier products that will provide visitors with an extraordinary variety of unique and quintessentially English experiences. This digital resource is being distributed to over 2,000 key trade contracts, via exhibitions and events and industry partners such as UKinbound. There is also continued commitment from VisitBritain/VisitEngland to distribute Great West Way via their marketing channels and overseas offices too.
The interactive edition of the directory is now available to view here.
Click here for Great West Way's online travel trade toolkit which includes additional information to assist the development of wholesale programmes.
Categories