Hidden London, an exhibition by London Transport Museum that reveals the secrets of the Underground, has won the Temporary or Touring Exhibition of the Year category at the 18th annual Museums + Heritage Awards.
For the first time, this year's ceremony was held online with live streams on Facebook and YouTube allowing professionals from museums, galleries and heritage visitor attractions across the UK and overseas to celebrate the most ground-breaking initiatives of last year.
Hidden London – The Exhibition gives the visitor a chance to experience an 'abandoned' Tube station underworld and discover the secrets that lurk beneath our busy streets. From stories about Churchill sheltering at the height of the Blitz to tales about a subterranean aircraft factory housed in the Central line tunnels during the Second World War, this eerie yet informative exhibition captivated the judges as much as it has the Museum's thousands of visitors.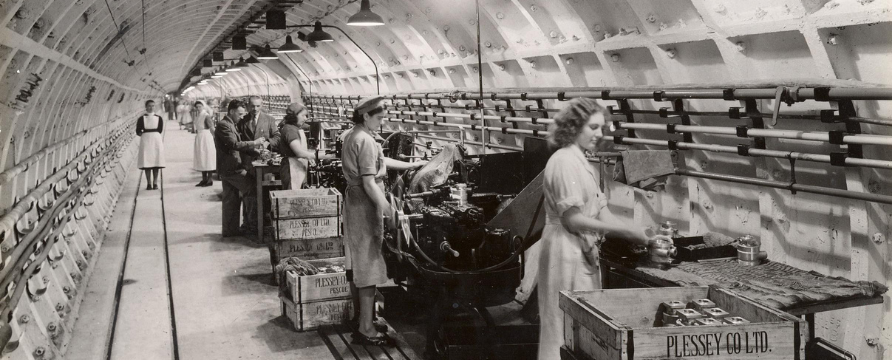 The team of judges was especially impressed by how the look and feel of an abandoned station environment was transported to an exhibition space in a museum. The judges commented that the number and variety of rare archive photos, objects, vintage posters, secret diagrams and decorative tiles brought together in one place was ambitious and original.
Chris Nix, Assistant Director for Collections and Engagement at London Transport Museum said, "Winning this national prize for our Hidden London exhibition is not only wonderful news but a huge motivating factor in these difficult circumstances. Our Museum doors are now open and with our Thursday late opening there is still a chance to catch this immersive exhibition over the coming months."
The Hidden London exhibition was designed by Skellon Studio and Seeing Things who worked closely with the London Transport Museum team to make the visitor experience truly immersive, accessible and educational. The exhibition is held in the Global Gallery at London Transport Museum, in the heart of Covent Garden.
The Hidden London exhibition has been extended by popular demand until 31 December 2021.
For more information or to book tickets, please visit the website.
Categories