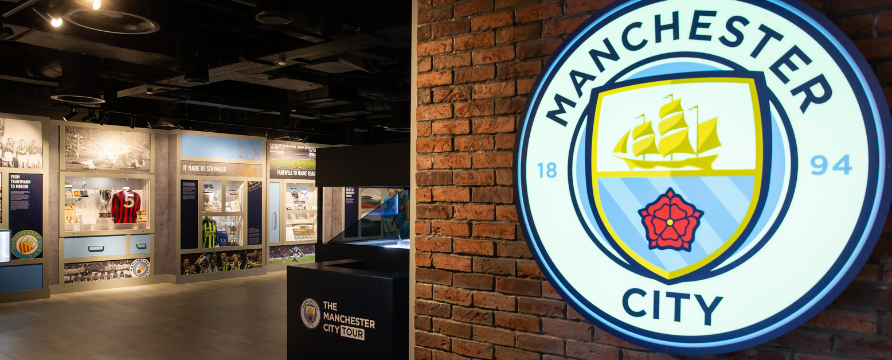 Manchester City Stadium Tour has been awarded a Travellers' Choice Best of the Best Award by Tripadvisor.
The award is Tripadvisor's highest honour, with only the top one percent of its listing across the globe making the shortlist.
The award, which is determined by reviews and ratings submitted from Tripadvisor users over the past twelve months, placed Manchester City Stadium Tour in the UK's top ten experiences 2022 – the only stadium tour to be recognised.
This reflects the Club's efforts to create an immersive experience for guests, with the tour featuring the latest technology, so guests can sit and interact with a virtual Pep Guardiola, as well as learn about the Club's history in a 360-degree cinema experience.
Guests can take in the home of the Premier League Champions by visiting the Home Team changing room, as well as walking through the iconic tunnel to get a pitch-side view from the dugout.
Tours also take place on matchdays, allowing guests to get behind the scenes and experience the pre-match atmosphere.
Danny Wilson, Managing Director of Manchester City Operations said, "We are delighted to have won Tripadvisor's Travellers' Choice Best of the Best Award. This award is made extra special because it is a result of the fantastic reviews we have received from the people who matter most – our guests who come from across the world to enjoy our Stadium Tour.
"It is down to the hard work of our team and their efforts to integrate the latest technology that we have been able to create a truly immersive and engaging tour which is rated as one of the best experiences in the world."
Children under the age of five can attend the Manchester City Stadium Tour free of charge, while under-18 tickets are priced at £15, and adult tickets at £25.
To learn more, click here.
Categories