We are delighted to welcome a fantastic range of new members from all corners of the UK who have joined us in recent months. From tour operators to destinations, attractions to accommodation and unique service providers, there are plenty of opportunities for collaboration. Find out more about these exciting business below.
---
TOUR OPERATORS / DMCS / OTAS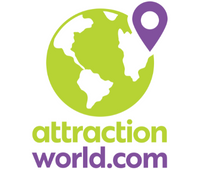 Attraction World are now the UK's leading experience ecosystem, and since its creation in 1996, has enabled over 5 million customers to pre-book attractions, excursions and experiences in over 30 countries around the world, with an unrivalled range of theme parks, sightseeing tours, theatre shows and experience days on offer, Attraction World are the now the UK's largest B2B Tours & Attractions supplier.
---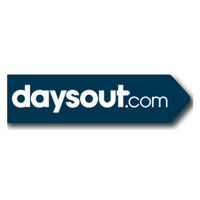 daysout.com is set to launch later this summer as the go-to ticketing site for the most talked about attractions in the UK. In a crowded market, why another ticketing site? We're doing things differently. Only the most important, fuss-free info and a speedy way to book a ticket – wrapped up with exceptional customer service & a great social community. We include bite-size tips from people who've actually been and you'll find all your tickets in one place. We'll help you reach the harder to get to customers and we'll be sharing relevant, reactive insights to help the industry continue to bloom.
---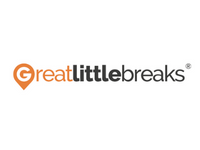 Great Little Breaks is an award winning UK holidays provider offering a selection of handpicked short break deals and packages across the UK. Offering customers and clients a range of quality hotels and inclusive attraction deals (all of which are ABTA bonded). These vary from theatre breaks, rail inclusive breaks, event packages, attraction breaks, spa breaks, city breaks.
---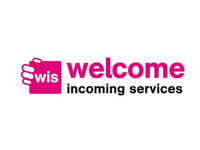 Welcome Incoming Services (WIS) is a dynamic solution for the purchasing and contracting of all kinds of travel and leisure services.
An extensive range of hotel contracting together with a hand-picked selection of ancillary services allow us to be the suitable option both for budget quotations and high-end requests.
---
ACCOMMODATION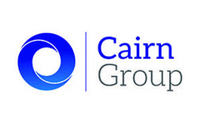 Cairn Hotel Group is a leading UK hospitality group consisting of 32 distinctive venues located across 20 vibrant cities, coastal resorts, and historic countryside. Offering hospitality for all – Cairn is proud to provide unique solutions and spaces to leisure and business guests including groups & tours, FIT, and MICE.
---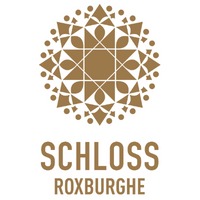 SCHLOSS Roxburghe is an exceptional country house estate with a Championship Golf Course and a range of outdoor activities, nestled in the beautiful Scottish Borders, just over an hour's drive from both Edinburgh and Newcastle. This elegant property includes 20 bedrooms and suites, many of which are located within the historic house. Cuisine is top quality and varied, with an emphasis on fresh, home-grown produce. There are numerous cosy bars with roaring log fires for leisurely drinks, and its Spa, set to open in the near future.
---
ATTRACTIONS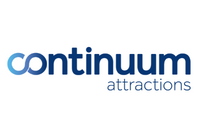 Continuum Attractions are the leading name in cultural visitor attractions in the UK. Our unique, diverse portfolio offers the perfect choice for your visit. From the home of chocolate in York, to the dizzy heights and views of the South, discover castles, experience prison life, woodland adventures, hidden streets and TV secrets with fantastic benefits and preferential group rates.
---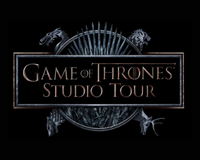 Created in official partnership with WarnerBros./WarnerMedia Consumer Products, the world's only permanent Game of Thrones Studio Tour is now open in Northern Ireland! The interactive experience will reveal the world of Westeros like never before – explore the actual sets of King's Landing, Winterfell, Dragonstone, The Wall and beyond; view the actual costumes, artefacts and jewellery.
---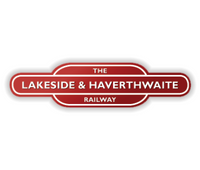 Established in 1973 The Lakeside and Haverthwaite Railway is a family run business steaming into the heart of the Lake District. Operating daily from April to October, our steam locomotives haul traditional 1950s carriages along 3.5 miles of the former Furness Railway branch line, from the Victorian station at Haverthwaite to Lakeside at the southern tip of Windermere, where connections are available with Windermere Lake Cruises to enjoy the stunning Lake scenery on board a steamer or launch.
---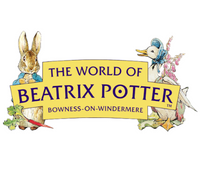 The World of Beatrix Potter™ Attraction invites visitors to walk amongst Beatrix Potter's popular characters and enjoy the life-size scenes that celebrate and bring her endearing creatures to life. Visitors can absorb themselves in Miss Potter's history; visit a timeless view of Mr. McGregor's vegetable patch. Our catering outlets offer fresh home-grown produce and our world-famous shops stock everything Potter.
---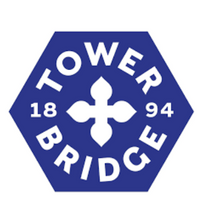 Tower Bridge will transport you to Victorian London, telling the story of the city's defining landmark from the very beginning. Immerse yourself in the architecture and engineering and watch city life unfold in panorama from its high-level walkways and glass floors. Then head to the atmospheric engine rooms and explore the steam engines, coal-fired boilers, drivetrains and accumulators that once powered Tower Bridge without fail for over 80 years. Opened in 1886 it has stood the test of time and is now one of the most iconic symbols of London. It opened as an attraction in 1982 and now welcomes over 900,000 visitors a year.
---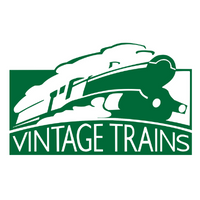 Vintage Trains, the 21st century's only charitably-controlled train operating company, is back where it belongs – at speed, on the main line. The previous steam train experience is enhanced with a high-quality dining experience, varied menus, authentic Pullman coaches and 75mph record-breaking speed up hills, offering an exciting range of tours including The Shakespeare Express, The Polar Express & Summer Explorers & Express Steam Trains to popular tourist destinations & seaside towns.
---
DESTINATIONS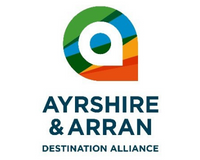 The Ayrshire & Arran Destination Alliance (AADA) is an industry-led regional Destination Management and Marketing Organisation (DMMO) based in the west of Scotland. The organisation operates on a not-for-profit basis, working collaboratively with hundreds of member businesses to grow the visitor economy sustainably to deliver benefits for industry and communities.
---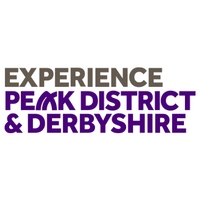 From dramatic moorland and tranquil dales to idyllic villages and award-winning attractions, the Peak District and Derbyshire is the perfect place to take a break. Easily accessible from all parts of the country, it can be reached in less than two hours by train from London, Birmingham and Manchester. The Peak District was Britain's first National Park. It offers breath-taking walks, traffic-free cycle trails and unique experiences ranging from gin-making to behind-the-scenes tours, all complemented by warm and welcoming accommodation.
---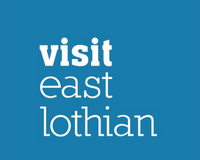 Visit East Lothian is the destination marketing organisation for East Lothian. Representing all tourism businesses across the county, it undertakes a range of activity to promote the area to both domestic and international visitors. Visit East Lothian works closely with the travel trade to develop relevant itineraries and products as well as working with local businesses to develop their trade trade offering.

---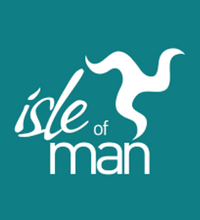 Visit Isle of Man was created to support the Island's Tourism sector, developing and implementing a strategy to support sustainable economic growth and establishing the Isle of Man as a quality visitor destination. It provides guidance, training and support to trade partners. As an Executive Agency within the Isle of Man Government's Department for Enterprise, Visit Isle of Man acts as a key decision making and advisory body supporting the Government's ambition for long term economic prosperity for the Island. Tourism underpins the economy of the Isle of Man and represents a significant economic opportunity for the future.
---
SERVICE PROVIDERS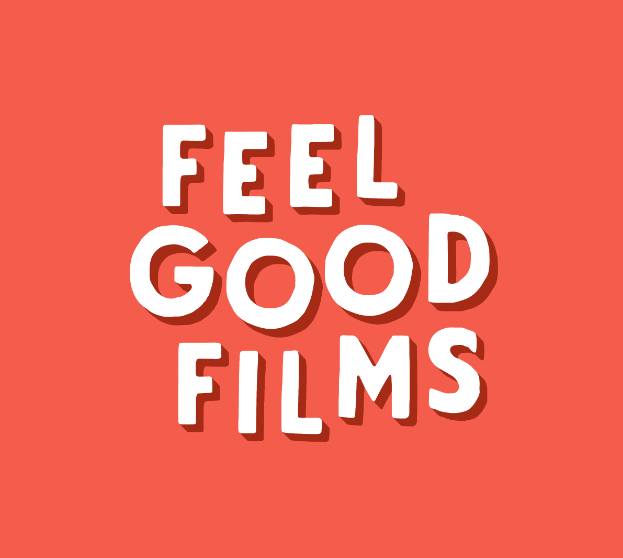 Feel Good Films is a full-service video production company working within education, experiential, leisure and outdoor & adventure industries, helping people emotionally invest in your organisation through video. We work collaboratively with organisations to provide a bespoke service, making videos that highlight the best of humanity so that more people can connect with & trust your brand. Our goal is to provide the support and guidance needed to create the most compelling content.
---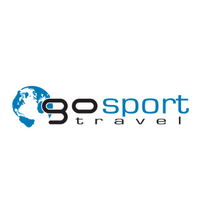 GO Sport Travel, founded in 2001, operates in the Corporate Hospitality and Sport Travel Industry, predominantly in the Scandinavian and European markets. The company offers individual and corporate clients access and experiences at a number of venues as well as being a supplier of match-break packages to travel agencies. Our offices are located in central London and Örnsköldsvik, Sweden. We are official partners with almost all Premier League football clubs, Wembley Stadium, The R&A amongst a host of others.
---
TRANSPORT PROVIDERS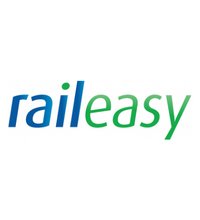 Raileasy are one of the UK's largest independent on-line sellers of rail tickets and are fully accredited by the Rail Delivery Group. Our bespoke planner searches through thousands of journeys to find the cheapest fares. We are also the organisation behind the split ticketing algorithm that has helped our customers to save millions on rail travel. We provide dedicated rail booking sites to a wide range of companies, associations, universities and charities. Raileasy are interested in working with destinations, accommodation providers, experiences and DMC's to provide UK wide rail travel as an option.
---
Categories