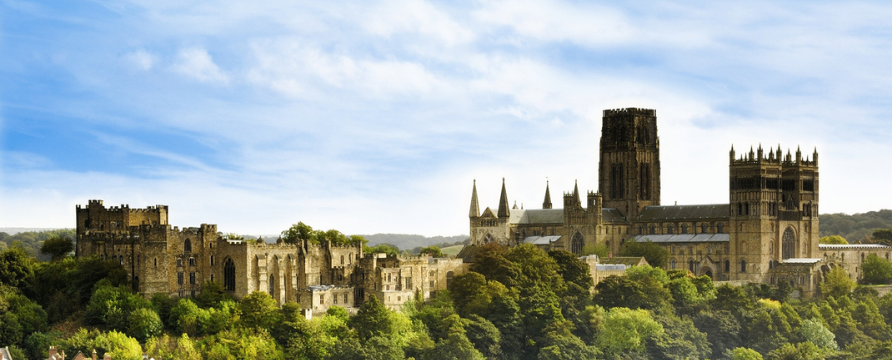 After almost a year of severe disruption for the tourism, hospitality and leisure sector, a contingent of tourism boards across the North East and wider north of England have come together to discuss the findings of the NatWest North of England Tourism Barometer study.
Over the last 16 weeks, the NatWest North of England Tourism Business Barometer has taken the temperature of the North's tourism business environment including changes in employment, trends in revenue and overall business confidence. The study commenced in mid-July when the UK was emerging out of lockdown and covered a period up to and including the introduction of the government's three tier alert in late October.
Led by Marketing Manchester, nine tourism boards, including NewcastleGateshead Initiative, Visit County Durham, Cumbria Tourism, Make It Work, Marketing Cheshire, Marketing Lancashire, Marketing Liverpool and Visit Leeds worked together and recruited businesses from within their tourism economies that consistently participated in a regular survey.
At a roundtable event held on Friday 20 November, leaders from across the North came together with businesses that participated in the survey and senior economists from NatWest. Together they analysed the journey that the north of England's tourism, hospitality and leisure sector undertook throughout the study period, how it can learn from the study, and move forward through the challenging winter and into recovery next year.
Richard Topliss, Chairman of the NatWest Regional Board, North said, "Tourism and the wider hospitality and leisure sector has faced and continues to endure unprecedented challenges as a result of the COVID pandemic. The tourism barometer has charted the ups and downs of businesses in the sector over the last four months and the final survey points to low confidence for the immediate future, and hence, the need for central and local government support, alongside business leaders and providers of finance, to work together to help the sector rebuild for the future when it becomes clear that widespread vaccination will permit a new normal to emerge for tourism."
Ross Grieve, Managing Director of Seaham Hall, one of the businesses which took part in the barometer said, "We contributed to the survey as we saw it as being essential that the situation for the North as a whole was illustrated and communicated to those who can be instrumental in aiding recovery. By speaking as one voice we can achieve greater impact."
Other findings show that: a third of businesses reported forward bookings for January to March 2021 being significantly down on where they would be; that business confidence in revenue recovery has shifted from July 2021 at the beginning of the study to January 2022 at the end of the study; and that overall concerns about business survival shows that 21% of businesses are unsure if they will still be trading next summer.
Michelle Gorman, Managing Director at Visit Durham welcomed the findings, "Rather than sobering, it is vital that as destination management organisations we fully understand the impact that COVID-19 has had, and may continue to have, on the North's visitor economy, and work collectively to ensure businesses are supported as they work towards recovery."
Ian Thomas, Director of Leisure Tourism and Research at NewcastleGateshead Initiative said, "The tourism and hospitality sector has been one of the worst impacted by the pandemic with many businesses, including theatres, lives music venues and nightclubs, not able to open their doors since March. These findings confirm the lack of business confidence and the need for collaboration and further support to help the industry through winter."
Categories