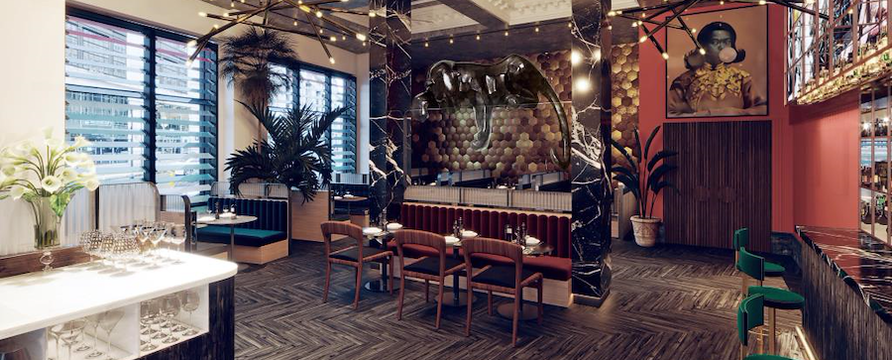 NYX Hotel London Holborn, previously known as Jurys Inn Holborn has officially opened to the public. The hotel was transformed by Leonardo Hotels, the first of the luxury lifestyle hotels to arrive in the UK.
At NYX Hotel London Holborn, guests can enjoy new perks, such as Rena Spa, Rena Health & Leisure with a 13-metre Greco-Roman heated pool, 10th floor rooftop bar, and much more.
NYX Eat, Drink & Play which ranges from glamour to comfort dining and drinking mid-town style is the brand new dining experience that guests will experience at NYX London Holborn. Open from breakfast through to dinner, the all-day menu offers a wide range of American inspired dishes. With local beers, specialty cocktails and an extensive tequila offering, as well as local beers.
The hotel also features a range of designer spaces with services delivered by a range of designer spaces and services delivered by the experienced team at NYX Hotels. In addition, guests can rent a private area which is available up to 50 people or for the entire area (up to 180 people). The 10th-floor rooftop bar is also available for private hire for up to 126 people and choice of private spaces on the first floor for up to 126 people as well.
For more information about NYX London Holborn, please visit the website.
Categories