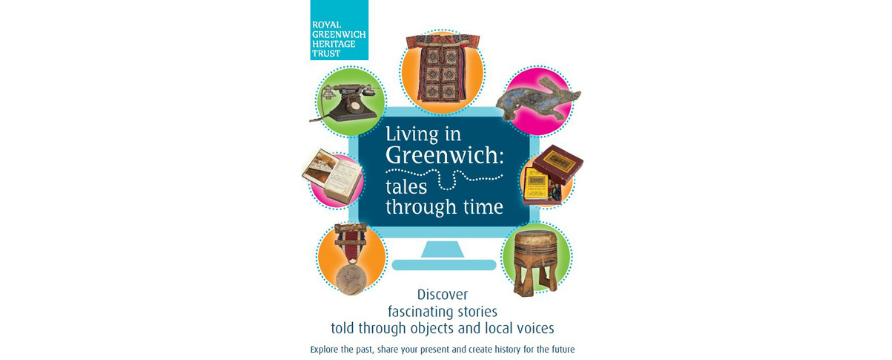 Royal Greenwich Heritage Trust is set to launch a major virtual exhibition this February, Living in Greenwich: tales through time. It will feature about 40 objects from their heritage collections and archives to tell the story of how people in the Royal Borough of Greenwich have lived through the centuries. It will also include interviews from current residents telling of their lives through the pandemic.
The objects and archive items will link to the themes of home, health, celebrations and the outside world, from significant eras including Roman, Tudor, Victorian, the First and Second World Wars to the present time.
The exhibition will show how people can learn about the past from objects left behind and a social media campaign will encourage present day contributions both digital and tangible, from locals, families and community groups to reflect their personal experience of living through the COVID-19 pandemic. This collection is important for future generations to learn about how people in the Royal Borough of Greenwich live now. This collection of digital material will be an on-going project, with the original selection of stories being used to engage with audiences and encourage others to contribute.
The exhibition contains objects from a range of cultures represented in Greenwich. It will reflect the geographical areas of the Royal Borough of Greenwich while also representing the diversity of its residents. This new exhibition will raise awareness of the Trust's historic collections, archives and Charlton House (where they are based).
Tracy Stringfellow, CEO of Royal Greenwich Heritage Trust said, "This exhibition will not just reflect the rich history and heritage of the Borough among its residents but will ensure that the Trust reflects the experiences of more contemporary events by collecting things now to enable future generations to understand what happened during the pandemic, it will be sensitive yet lively and engaging. Content will be interactive with text, images, audio and other elements such as video. Another key element of the project is archaeology with the conservation of an ichthyosaur's skeleton!"
For more information about the project can be found via the Royal Greenwich Heritage Trust's website.
Categories