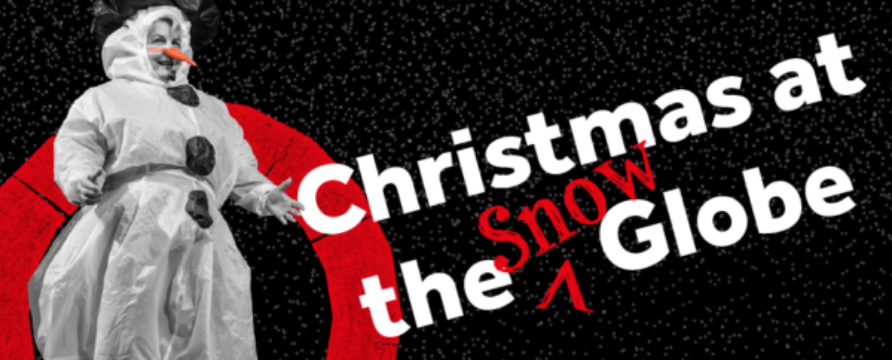 This winter, Sandi Toksvig will starring in an online film premiere of Christmas at the (Snow) Globe from 21 December. The Globe are offering all UK care homes and children's hospitals to watch at the (Snow) Globe for free.
This film is based on the 2019 production which was written and directed by Sandi Toksvig and Jenifer Toksvig. Pip Broughton joins to direct this film adaptation which will be available until 5 January, runs at approximately 45 minutes, and is being shot on location at the Globe, currently closed to the public due to lockdown.
Online audiences across the world will be invited to don their best ugly Christmas jumper, pour a mug of eggnog and join the Globe on Twitter for some festive cheer with the watch party from 6.30pm on 21 December.
Christmas at the (Snow) Globe is about a child who stands in a wooden 'O' waiting for the show to begin but something's not quite right. The theatre is bare. Where are the players, the audience and stewards? Fear not – the Snow Globe gang are not going to let anything stop them from giving the child, and everyone at home the gift of theatre, especially at Christmas time! Viewers are encouraged to pull on a festive jumper, gather loved ones as close as social distancing will allow, and watch the company restore the magic of Christmas. Filled with classic Christmas songs, get ready to sing along and join the Globe team in turning every household into a winter wonderland.
Throughout December the Globe is releasing a free advent calendar with a daily dose of advent joy full of festive food, fun, song and stories: including 'Amazing Peace' by Maya Angelou read by Dona Croll, 'Twas The Night Before Christmas' performed by Sophie Stone, and 'Tilly's Christmas' by Louisa May Alcott read by Helen Schlesinger.
For more information, please visit The Globe's website.
Categories