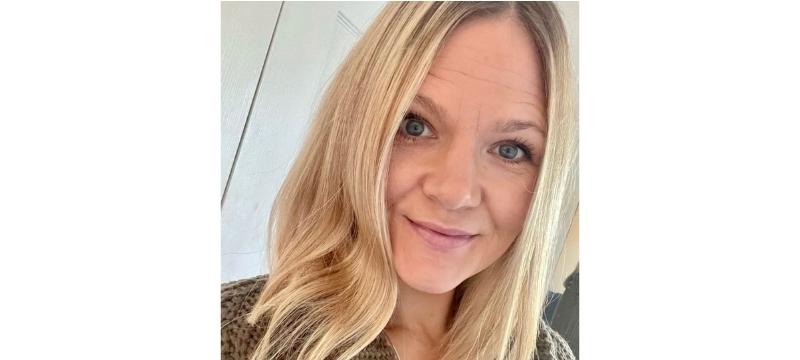 A talented new destination marketing executive has joined the team tasked with promoting tourism in South Warwickshire.
Sian Smith from Studley has been appointed as content and digital executive at Shakespeare's England, the destination management organisation (DMO) for South Warwickshire and the surrounding areas.
She brings not only a wealth of experience and skills to the role, with a background in the tourism industry and destination marketing, but expert local knowledge, and will work with newly-appointed digital marketing manager Darren Tosh to further enhance the DMO's digital presence.
After graduating in journalism and editorial design at the University of Wolverhampton, Sian gained 15 years' experience in the tourism and hospitality industry. Starting out as restaurant manager at the Moat House Inn in Alcester, she progressed to conference and event manager at Shakespeare Country Conference Bureau.
Sian then rose through the ranks at boutique hotel group, the Eden Collection – members of Shakespeare's England – from sales executive at The Arden Hotel in Stratford-upon-Avon when it first launched in 2010, to becoming the group's corporate business development manager.
She has since been running a freelance marketing consultancy running marketing campaigns, social media marketing, copywriting, email campaigns and blogging for small businesses.
Sian, who will be leading Shakespeare's England's social media presence, blogging, promoting members and highlighting key events taking place across Coventry and Warwickshire said, "I am massively passionate about the area. It's where I grew up, live and is somewhere I enjoy exploring with my family.
"I especially like the green spaces, the history and the fact that there are so many options for a fun family day out. I'm a big fan of beautiful historic properties like Kenilworth Castle, Stoneleigh Abbey and Ragley Hall and we love long walks around the Warwickshire countryside.
"I am also really passionate about working for different businesses. I love words and storytelling – and helping businesses tell their story online to really showcase what makes them unique. Social media is a good way of doing that."
Helen Peters, CEO of Shakespeare's England said, "We would like to take this opportunity to wish Sian all the best in her new role and welcome her to our small, friendly tight-knit team.
"Sian will be helping to drive a healthy tourism economy to our region via our social media presence. These last couple of years have been challenging but we look forward to a more prosperous future with many exciting events being held by Shakespeare's England's diverse member attractions in the coming months from the Queen's Platinum Jubilee to Father's Day and the school summer holidays."
For further information about Shakespeare's England and its members visit www.shakespeares-england.co.uk.
Categories