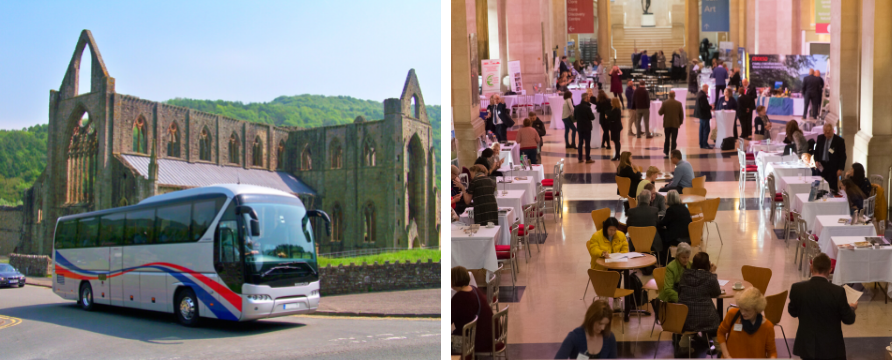 Each year Southern Wales Tourism runs a Group and Travel Trade Buyers event where businesses across the region can meet with buyers and set up new tours and visits. The 2020 event was a success but Covid lockdown happened a few weeks later.
As it has not been possible to organise a physical event in 2021, Southern Wales Tourism Group are hosting a virtual 'Meet the buyers/fam visit' on 1 July showing off the area in a new film, and giving an opportunity for accommodation, attractions, activities and food and drink businesses to present what they offer to the buyers.
The event will include well known sites such as the National Museums of Wales and Tredegar House and Park, as well as new attractions, activities and a range of accommodation options. Each company will give a five minute presentation of what they offer and there will be plenty of opportunities for questions during the Zoom event. The recording will be available after the event to discuss what your group might need after the webinar by phone or email. A detailed programme will be circulated before the event, meaning you can pop in and out whenever throughout the day.
After the webinar, Southern Wales Tourism will also be working with buyers and businesses across the region to create physical familiarisation visits so you can seal the deal, and plan your visits to Wales in the near future.
Book your spot for the Southern Wales Tourism Travel Trade Webinar.
Categories