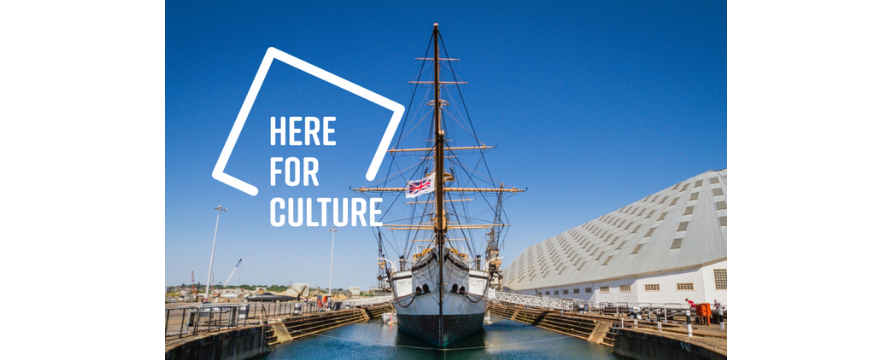 Chatham Historic Dockyard Trust has received a grant of £384,144 from the Government's £1.57 billion Culture Recovery Fund to help The Historic Dockyard Chatham reopen to visitors and support its recovery from the Covid-19 pandemic.
More than £300 million has been awarded to thousands of cultural organisations across the country in the latest round of support from the Culture Recovery Fund, the Culture Secretary announced.
As custodians of the 80-acre Historic Dockyard site at Chatham, a site of national and international significance as the world's most complete dockyard of the Age of Sail, Chatham Historic Dockyard Trust strives for excellence in achieving its charitable purposes of preservation and learning. In December 2019, the charity stood on the cusp of revenue financial sustainability, but COVID-19 created an existential crisis, with seven of its nine income sources ceasing completely. Although the Trust was able to restart its museum and visitor activities briefly in Summer 2020, the combination of increased costs, reduced capacity, and activity constraints, coupled with a delayed reopening for 2021 have all done little to improve the financial position.
The Cultural Recovery Fund award will help The Historic Dockyard achieve its reopening plans, support day-to-day visitor operations, as well as an enhanced family programme, digital engagement, and collection care. In addition, it will support the Trust's sector-leading work with children and young people, and its community engagement work. encouraging engagement from a broad range of audiences. The grant will also allow wider promotion of a new temporary exhibition, Hidden Heroine: the untold stories of the women of the Dockyard, helping to stimulate visits through the summer.
Culture Secretary, Oliver Dowden said, "Our record-breaking Culture Recovery Fund has already helped thousands of culture and heritage organisations across the country survive the biggest crisis they've ever faced. Now we're staying by their side as they prepare to welcome the public back through their doors – helping our cultural gems plan for reopening and thrive in the better times ahead."
Sir Nicholas Serota, Chair, Arts Council England said, "Investing in a thriving cultural sector at the heart of communities is a vital part of helping the whole country to recover from the pandemic. These grants will help to re-open theatres, concert halls, and museums and will give artists and companies the opportunity to begin making new work. We are grateful to the Government for this support and for recognising the paramount importance of culture to our sense of belonging and identity as individuals and as a society."
The funding awarded today is from a £400 million pot which was held back last year to ensure the Culture Recovery Fund could continue to help organisations in need as the public health picture changed. The funding has been awarded by Arts Council England, as well as Historic England and National Lottery Heritage Fund and the British Film Institute.
For more information, please visit the Historic Dockyard Chatham website.
Categories