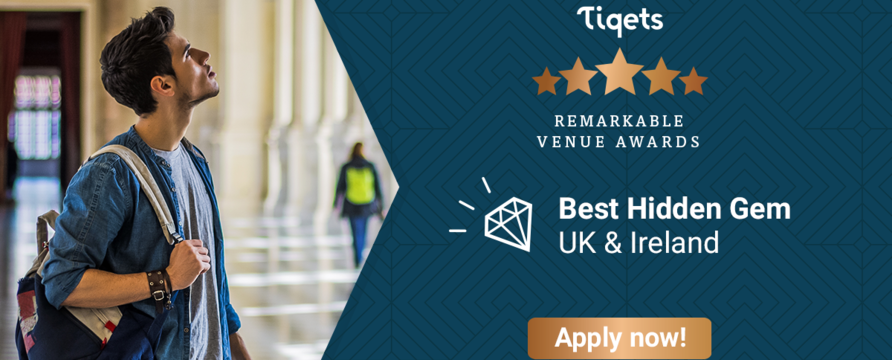 Tiqets have announced the 2020 Remarkable Venue Awards UK & Ireland ceremony, taking place in March. The winner will win a trip to London for the awards ceremony, including transport and accommodation, a full marketing package valued at €5,000, and a listing on the Tiqets platform and access to Tiqets audience of over 10 million customers. The deadline to submit venue applications is February 28 2020, 17:00.
Tiqets Remarkable Venue Awards were established to recognise and celebrate the best attractions and museums in the most visited cities around the world. Since the first edition in 2017, the awards ceremonies have taken place annually in Amsterdam, Barcelona, London, New York, Paris and Rome.
Through Tiqets' Remarkable Venue Awards, they have highlighted venues that provide truly exceptional experiences to their customers. The winning venues are selected by evaluating over 700,000 customer reviews on Tiqets' website. Six regional award ceremonies are held throughout the year, and at the end of the year Tiqets will award the best candidate from around the globe.
Tiqets' mission is to make culture more accessible for everyone. Part of that mission is also highlighting lesser-known and more niche attractions to travellers the world over. This year, they are on the hunt to find the Best Hidden Gem for their upcoming awards ceremony in the UK.
For more information and to apply for Tiqets Remarkable Venue Awards, please visit the website.
Categories