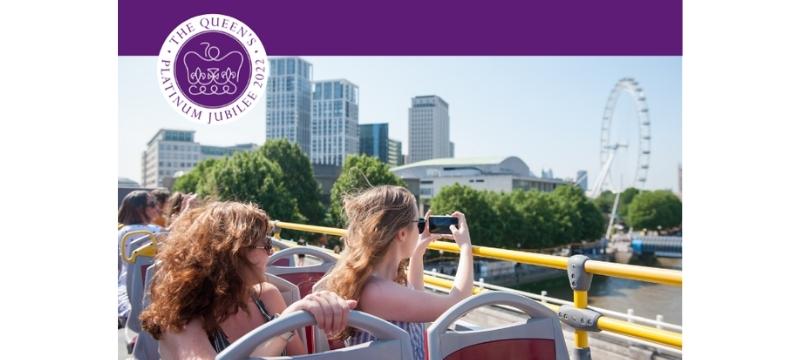 © Tootbus London
Tootbus London, a subsidiary of RATP Dev and a long-standing operator of sightseeing buses in the UK, will be offering special jubilee- themed tours to its customers in both London and Windsor, to help them celebrate this royal occasion.
The London Jubilee Discovery hop-on hop-off bus tours will have dedicated royal content which has been written and delivered by the expert team of entertaining and informative live-guides. Operating from 21 May to 4 September 2022, these tailored tours will run daily departing from Grosvenor Gardens. Similarly, the Windsor Jubilee Discovery tours will run throughout the same period, commencing from outside the Theatre Royal Windsor.
The offering is also extended to Tootbus London's Kids Tour where little ones will be encouraged to put on their best costumes and hop on board with the whole family to enjoy this royal experience, learning about kings and queen's past and present, coronation stories and interactive quizzes.
In addition to tailored commentary, the Union Flag iconic buses will be adorned in a bespoke jubilee livery, and branded crowns will be given to all customers to really get people into the royal spirit.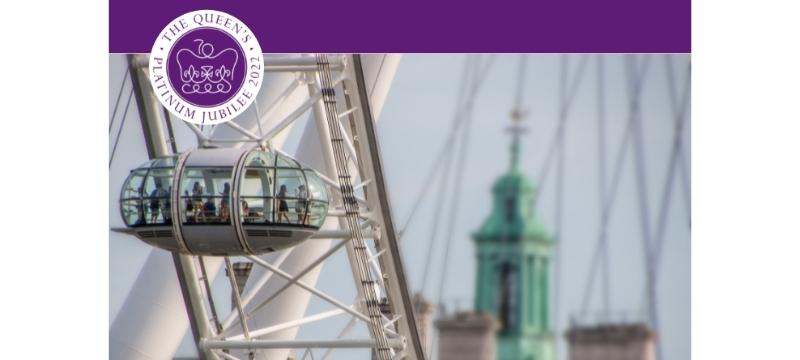 © Tootbus London
Gavin Brooking, Managing Director of Tootbus London said, "The Platinum Jubilee will be a truly momentous occasion, and one that we are sure to only experience once in our lifetime. Given that Tootbus London has been showcasing the best of London for over 70 years- the same length as the Queen's reign, it seems entirely appropriate that we celebrate this event in style with our customers. We cannot wait to welcome passengers on board, help them (re)discover the city, and join us for the ultimate jubilee sightseeing experience".
Categories