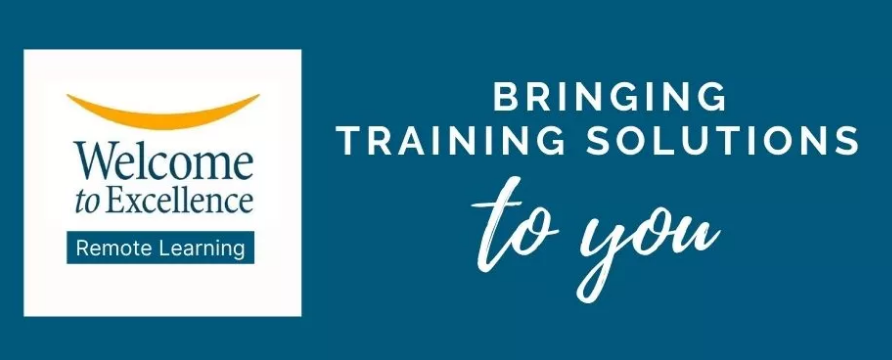 Tourism South East has launched three new remote customer service training programmes that provide flexible and cost-effective options covering a range of topics. This new initiative forms part of the hugely successful Welcome to Excellence suite of customer service training and includes a free webinar, a brand new Customer Service Excellence course with a downloadable workbook (offered at an introductory price of £25 pp) and trainer-led participative Zoom sessions.
Customer expectations have changed over this last year and these new solutions are aimed at those working in service sector roles so they can update their skills and find out more about different customer service working practices as well as learning about how to deal with challenging situations. They are full of hints and tips and helpful advice that will benefit all front facing staff.
As tourism businesses reopen following restriction guidelines, customer service staff will find themselves at the forefront of ensuring rich experiences for their visitors. Welcome to Excellence is one of the most successful customer service training initiatives in the UK, having trained over 400,000 people and are specialists in the tourism and hospitality industries.
Sue Gill, Training Services Director, Head of the Commercial Training services department at Tourism South East said, "It has never been so important to ensure that the customer experience is as the forefront of all businesses. As many front of house staff return to work, it is important that all their skills are polished to represent the very best of businesses."
For more information about the customer service training programmes, please visit Tourism South East's website.
Categories