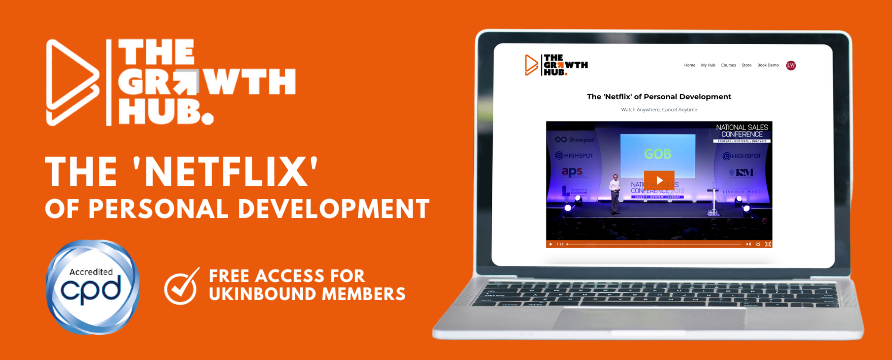 UKinbound is investing in the continuing professional development (CPD) of its members through a partnership with the National Sales Conference and its recently launched Growth Hub.
The Growth Hub has been called 'the Netflix of Personal Development' giving subscribers access to over 100+ hours of CPD approved content, accessible on any device, at any time, anywhere. What is more, the content varies from small bite sized spots to longer form sessions and, in a time when physical face-to-face learning is limited, offers the chance to progress their learning, and their careers. The accredited training models include everything from winning business and conversation skills to leadership, goal setting and performance, with a cross session of practical, strategic and theory modules.
The partnership gives UKinbound members free access to the resource – with new sessions added daily – offering flexible learning and CPD training to support and advance both furloughed and remote working teams.
The Growth Hub is packed with personal and professional development content to inspire, motivate and advance businesses and teams. Included is an on-demand library of experts from the world of business, sport & entertainment sharing their secrets of success, including Sir Clive Woodward, Midge Ure OBE, Anna Hemmings MBE, René Carayol MBE and more.
For more further information, please visit The Growth Hub's website and to activate your free subscription please click here.
Categories