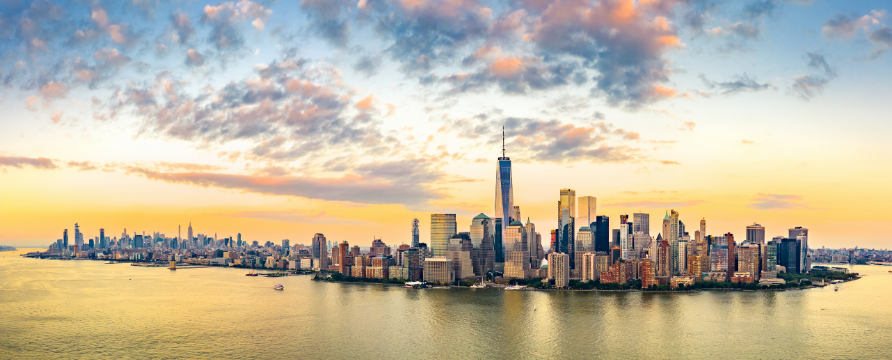 Vox City Walks, part of Vox Group, has announced it will be launching its new Hop-on-Hop-off walking tour concept in New York, following the signing of an exclusive partnership with Grayline City Sightseeing New York.
The collaboration will see New York's largest operator of hop-on-hop-off bus tours, boat tours and sightseeing excursions, welcome the Vox City Walks brand to its extensive portfolio this Summer.
Guests will be able to flexibly discover New York's most treasured and iconic landmarks, across a wide selection of guided and self-guided walking routes. All of the city's major sights, including the Empire State Building, Statue of Liberty, Metropolitan Musem of Art, Brooklyn Bridge and Rockefeller Centre, will be discovered across either daytime or evening itineraries. Guests will enjoy fascinating storytelling from local guides throughout their experiences, whether they're strolling through the bustling Time Square, taking in the scenery at Central Park, or uncovering historic events at the 9/11 Memorial.
All guided and self-guided walking routes will be included in the price of 28, 48, 72 hour tickets. Customers will enjoy live commentary in English from their local guide, as well as pre-recorded audio commentary in English, Chinese, German, French, Italian and Spanish, through the Vox City app.
Marc Hollid-Ausset, Vice President of Grayline City Sightseeing New York commented, "In a time of great uncertainty for the travel industry, we remain positive for one thing – tourism in New York will return stronger than ever. We are extremely excited to rebuild tourism in our city with all of our treasured partners and our partnership with Vox City Walks is the perfect solution for us to do so, expanding our offering from the buses to the streets, and giving our visitors a new and exciting way to dig into all of the amazing things our beloved city has to offer. With their vast knowledge and experience in this space, Vox was an easy partner of choice to explore such an expansion with, and we can't wait to welcome our first guests to our new tours".
Andy Lawerence, Commercial Directory of Vox City said, "It's with great pleasure and excitement that I can announce our partnership with Grayline City Sightseeing New York, as we expand our portfolio destinations around the world. Their name is synonymous with providing the very best tourism experiences, in what is arguably the most famous city in the world. I have no doubt that their knowledge and expertise in running highly successful sightseeing operations will shine through in the launch of Vox City Walks New York".
For more information, please visit Vox City Walks' website or download the leaflet.
Categories