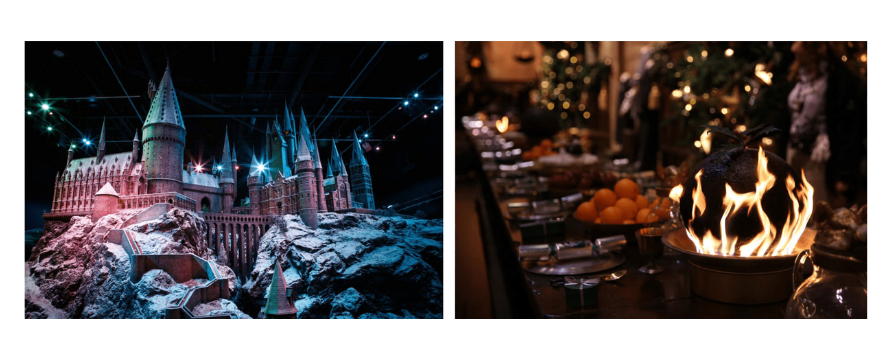 Warner Bros. Studio Tour London has announced its features for next year, including a brand new-summer feature for 2023. The Studio Tour will be celebrating its 11th anniversary and just like a future Hogwarts Student will be marked with an invitation to the Wizarding School.
Discovering Hogwarts invites visitors to step back in time to learn the secrets from Harry's early years at Hogwarts – from his first acceptance letter and being sorted into Gryffindor, to learning the rules of Quidditch and his first spells.
Other highlights of the 2023 line-up include the return of Magical Mischief, Dark Arts and Hogwarts in the Snow.
Magical Mischief: 21 January – 18 April 2023
Returning for a second year, filmmaking trickery, magical pranks and wizarding mishaps will be revealed as part of the Studio Tour's Magical Mischief feature. Demonstrations will take place throughout the Studio Tour uncovering secrets behind the disappearing effect of the invisibility cloak and Harry's flying acceptance letters. Visitors will even be able to get hands-on to make their own origami howler, just like the one Mrs Weasley delivered to her son in Harry Potter and the Chamber of Secrets.
Dark Arts: 15 September – 5 November 2023
Returning for the spooky season, Dark Arts will see the Great Hall ceiling decorated with over 100 floating pumpkins as well as a Halloween feast of lollipops and red apples dressed along the tables. Visitors are invited to follow the Dark Mark trail, try their wand combat moves against Death Eaters in a live duel as they storm the Studio Tour, all before walking down a darker Platform 9 ¾ and an eerier Diagon Alley.
Hogwarts in the Snow: 11 November – 14 January 2024
2023 will conclude with the return of the Studio Tour's beloved Hogwarts in the Snow feature. Starting at the Great Hall, bedecked in the gold decorations from Harry Potter and the Philosopher's Stone, all the way through to Hogwarts castle model, fan-favourite sets throughout the Studio Tour will be displayed in their festive finery.
Click here to learn more and book tickets.
Categories