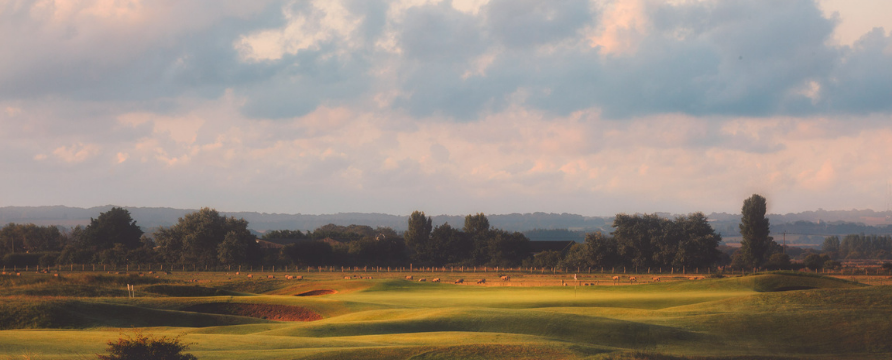 The team at White Cliffs Country (home to Deal, Dover and Sandwich) have recently developed new Food and Drink Story Map Trails.
Food tourism is about helping new and existing visitors to discover local culinary gems, by championing the industry's uniqueness. Food and drink has become an important influence on people's decisions to visit a destination and to boost this image, new story maps have been developed to showcase emerging food offer.
The five new trails: Food Heroes, Vines and Hops Tour, Fresh from Farm and Boat, Great Food Experiences and Delicious Delis, have been designed to give a snapshot to discover more about the unique landscape, producers, and the wide range of different products and flavours during each of the suggested story maps.
The team recently gave a presentation to UKinbound Tour Operator members and included some of their food entrepreneurs, one of which has even invented an award-winning pasty, to compete with the Cornish version and is based around the mining heritage in the district called the Kentish Knocker.
New Experiences in White Cliffs Country
Future visits to White Cliffs Country are about to get even better, with new, exciting, and personalised visitor experiences to be offered across Deal, Dover, and Sandwich in Kent. The new bookable visitor experiences follow visitor trends for personalised local tourism and have been developed to engage visitors in the post-Covid world.
It comes after the UK Government's lifting of most remaining Covid-19 restrictions in England and as school summer holidays begin, during which time a "staycation boom" of domestic holidaymaking is expected.
These new and exciting visitor experiences have been progressed through the EXPERIENCE programme launched by Visit Kent and part-funded by Dover District Council, which aims to boost sustainable tourism and promote visitor experiences that meet the growing demand for experiential tourism.
Tim Ingleton, Dover District Council's Head of Inward Investment and Tourism said, "It's fantastic that these exciting new visitor experiences, which celebrate the unique history, coastal landscapes and food and drink of White Cliffs Country, are ready to book for visitors and residents this summer, as we emerge from a period of restrictions and enjoy a summer of domestic holidays. We look forward to further visitor experiences launching this autumn, embracing the opportunities of the season and augmenting White Cliffs Country's all-year-round tourism offer. This supports our continued effort to reboot and rebuild our local tourism industry, which will in turn boost our visitor economy, recognised as one of the district's most important assets."
In addition to the White Cliffs Country EXPERIENCE projects, rural tourism businesses within White Cliffs Country have been developing products for Kent Downs AONB's Countryside Experience Development Programme. The Countryside Experiences are due to launch later this year.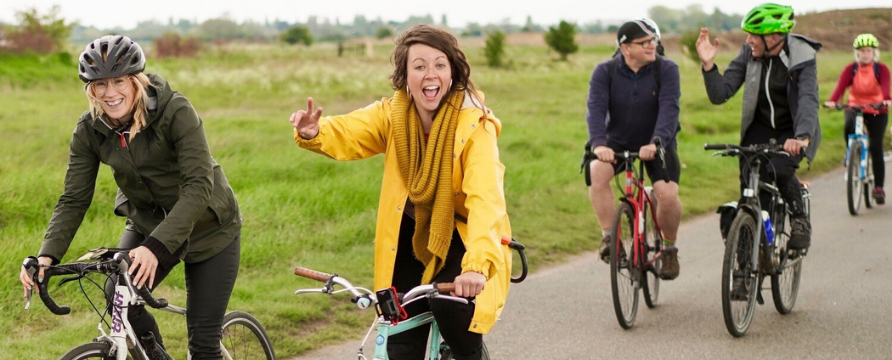 The Wild Kitchen/© Tour de Forage Berries
Experiences ready this summer in White Cliffs Country include:
"Dastardly Deal" – historic street theatre in the heart of Deal's 'Smugglers' Town', just a pebble's throw from Deal beach, inspired by the smuggling history of Deal. This original theatrical production has been written and produced by ReShake Theatre and The History Project, a Community Interest Company based in Deal that brings history to life through immersive tours, public talks, school engagement and community events. Dates are available to book throughout July and August.
Coastal foraging tours by bicycle from The Wild Kitchen based in Deal. An example tour features a six mile cycle ride along White Cliffs Country's coastline, stopping for edible molluscs and seaweeds, before exploring inland for wild edibles and followed by a gourmet feast with mussels cooked on the beach and sparkling botanical cocktails. Book for this summer via The Wild Kitchen events page online.
New guided tours of White Cliffs Country from England Plus Tours: "Kent Coastal Experience", which focuses on the unique natural features of the destination, its flora and fauna, the iconic White Cliffs of Dover, the English Channel and Samphire Hoe nature reserve; and "In Search of the Real James Bond", which takes in the beauty of White Cliffs Country and some of its lesser-known connections with Ian Fleming, the creator of 007 – from the golf course where Auric Goldfinger played James Bond, to the home of Hugo Drax, to the missile site where Moonraker was launched. The tours are bookable via the website.
About EXPERIENCE
EXPERIENCE is a €23.3 million project co-financed by the European Regional Development Fund (€16 million) and the Interreg France (Channel) England Programme, running across 3 counties in England and three regions of Northern France. In Kent, it's being delivered by Visit Kent and the Kent Downs Area of Outstanding Natural Beauty (AONB) with match-funding partners including Dover District Council.
Click here to find out further information
The 149th Open and Kent's Golf Coast
White Cliffs Country is known for its three coastal championship links courses and Walmer & Kingsdown Golf Club; 'The Club on the Cliffs' and recently the world's press and tv cameras were focussed on Royal St Georges Golf Club, Sandwich for one of the biggest sporting events.
The Open is one of golf's oldest and most international major championships and one of the biggest sporting events in Kent's history.
Delayed by a year, due to Covid, the event was due to take place in 2020 and was expected to generate over 200,000 visitors, but after working with the government and public health authorities, it became part of the Events Research Programme and finally welcomed over 152,000 visitors over the course of the week. This high-profile event represented an incredible opportunity for Sandwich, White Cliffs Country and the county of Kent as a whole to present a dynamic and diverse visitor offering to the world.
Kent's Golf Coast
All three of the district's links golf courses have recently ranked in the top 30 in England, by Golf World's Top 100 rankings and featured in Today's Golfer magazine.
Click here to find out further information on each food trail throughout White Cliffs Country
Categories