We are delighted to welcome 30 new members who have joined us in recent weeks! We look forward to hearing all your exciting news and updates in the coming months, and hope to see you at one of our many events soon!
Tour Operators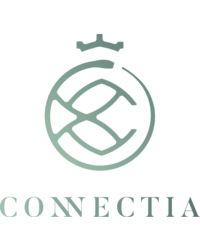 Connectia is a UK-based luxury lifestyle concierge company specialising across a wide variety of luxury lifestyle sectors and with a focus on the Asian market. Our main areas of expertise are VIP travel, corporate events, corporate training, and educational management. Working independently, our passion lies in cooperating closely with our clients to provide innovative bespoke solutions. Our unique services extend to serve high net worth individuals, families & companies that fulfil both their corporate and personal aspirations. Our professional service is underpinned by reliability, consistency and transparency.
---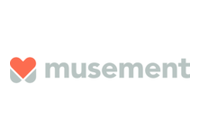 Musement helps travellers get the best from destinations by providing a great choice of local tours and attractions bookable on multiple devices. More than just "things to do", our range includes temporary, exclusive, hidden-gem and even free activities. Use our site for planning and our app for on-the-go decisions as you hack the city with hints and tips from local experts.
---
At Pattern Destination Ltd, we help Chinese tourists to discover, book and plan authentic activities and tours to Europe. We will arrange local transport and hotel bookings in UK and Europe.
---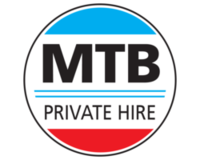 Established in 2015 MTB offer bespoke private tours of Scotland & beyond. We offer friendly local Driver Guides that have decades worth of local knowledge ensuring that the clients get a real first class experience. We also offer an efficient and competitively priced Airport Transfer service over all of Scotland as well as a general transfer/chauffeur service.
---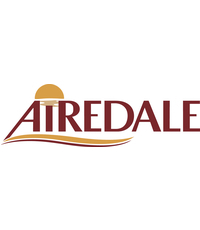 Founded in 1985, Airedale Tours has delivered thousands of bespoke group tours to every imaginable destination throughout the UK. Experience historic houses, glorious gardens, railway nostalgia, events and more, Airedale has everything well and truly covered. We are a small team offering a personal, friendly service with a keen attention to detail so you can rest assured that your group's experience, whether by coach, rail, boat or air, will be handled from start to finish with care. English, German and French-speaking. Fully compliant with the Package Travel Regulations. ABTOT Bonded/ATOL Protected.
---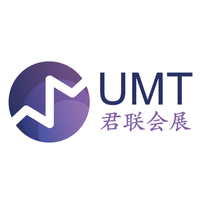 United Mice Travel Service UK Ltd is a UK and Irish ground handler specializing in the exhibition, tourism and study tour markets. The company's business covers incentive travel, conference arrangements, large-scale event planning, custom group, official business visits, exchange activities (academic and cultural exchanges, talent training), research and study tour (winter and summer camp, transfer students), free travel product single booking and other fields.
---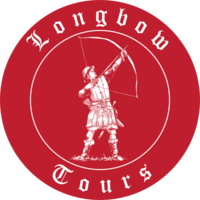 Longbow Tours is THE historical tour company. We offer themed tours covering an array of fascinating subjects which include: WWII, Medieval London, Queen Victoria, and Architectural History of London. Our tours are geared for the history lover who wants a rich, immersive tour experience. Private and group packages are available. Our walking tours are 2.5 hours and are led by an expert guide. All guests are given radio receivers so they can clearly hear their guide, and are free to take photographs without feeling tied at the hip in order to hear.
---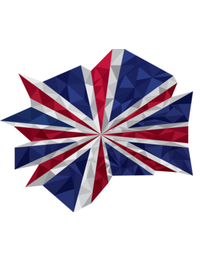 At Elite United Travel Ltd, we offer a fully bespoke service and regular tour for travel to Scotland. As DMC in Scotland, we pride ourselves to deliver unique, memorable and contemporary experiences in Scotland. With our expert knowledge of the best locations, hotels and restaurant, we will create the perfect itinerary tailored to your group's needs and expectations and will ensure that the experience will be an unforgettable one! We are mainly focusing on the Chinese market, providing a wide range of services for hotels, tickets, transportation as well as Chinese speaking guides, specialising in business tour and regular departure tours from Edinburgh.
---
Attractions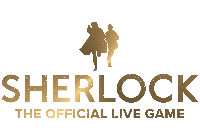 The Official Sherlock Live Experience is a 100-minute immersive escape game from the creators of the hit TV series. Play the detective as you travel through the worlds and environments from the show and enjoy new original content from Benedict Cumberbatch, Martin Freeman, Andrew Scott and more. Do you have what it takes to step into the shoes of the great detective?
---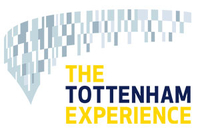 Stadium Tours at the Tottenham Experience take visitors behind-the-scenes of the world-class Tottenham Hotspur Stadium. The 90-minute Guided Stadium Tour gives visitors exclusive access to First Team areas, as well as the chance to discover the state-of-the-art features and cutting-edge architecture and design.
---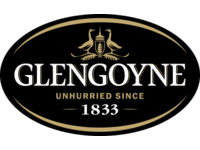 Glengoyne Distillery, on the doorsteps of Glasgow, Loch Lomond and Stirling, is often referred to as 'Scotland's most beautiful distillery'. Glengoyne offers Scotland's most comprehensive range of distillery tours, leading the industry in terms of developing in-depth whisky experiences. Continuously in operation since its founding in 1833 at Dumgoyne, Glengoyne Distillery is owned by one of Scotland's leading independent, family-owned distillers, Ian Macleod Distillers.
---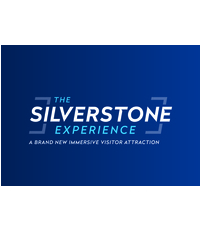 An immersive 2.5 hour journey through the past, present and future of British motor sport and the history of the famous racing circuit, The Silverstone Experience is packed with hands-on activities that children and adults alike will love. Visitors will be able to climb into a replica Grand Prix car, practice their skills as an RAF pilot and try commentating on a race. They'll also be able to get up close to winning Formula 1 cars and find out about the science behind the sport in the engaging Tech Lab. Add to this a 360-degree cinema experience and outdoor track trail and there's something for everyone! Suitable for groups and FIT.
---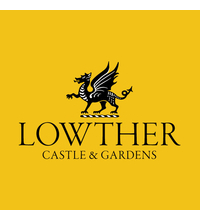 Award-winning Lowther Castle is a jewel in the Lake District's crown and one of the most intriguing visitor attractions in the Country. Dramatic Gothic ruin, 130 acres of ancient gardens, highly visual Story of Lowther exhibition telling the colourful story of the Lowther family's 850 year history, one of the UK's largest adventure playgrounds, Café, Shop, cycle-hire and trails plus free parking. Open all year round except Christmas Day. Located 10 minutes from Ullswater and the M6 (J40). Prebooked groups experiences include Head Gardener Tours, Meet the Owner, Castle & Cruise, Ebike tours, Estate Tours, after hours visits, afternoon tea.
---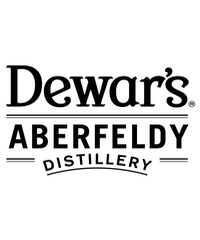 Nestled in the heart of the Scottish Highlands, Dewar's Aberfeldy Distillery is the only distillery built by the Dewar family. As the home of Dewar's blended Scotch whisky, the distillery offers memorable and engaging experiences to visitors from across the globe. Visit the distillery to see how we create the distinctive honeyed richness of our spirit. Access our atmospheric warehouse and learn how we double age our whisky for extra smoothness. Explore our interactive exhibition, guided by our bespoke app. Soak up the atmosphere in our welcoming cafe and Whisky Lounge, and fill your own bottle from our hand-selected casks.
---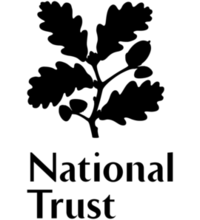 The National Trust Lake District takes care for a fifth of the Lake District National Park and World Heritage Site. This includes Scafell Pike, England's highest mountain, and Hill Top, Beatrix Potter's much-loved home. There's plenty more – lakes, castles, waterfalls, a steam yacht, William Wordsworth's childhood home, Picturesque viewing stations, gardens, parks, galleries, farms, and even a pub. And glorious landscapes, full of walks for all levels, quiet cycle routes, and chances to see wildlife and nature. And the Lakes is our birthplace too; we've been looking after it for 125 years and we look forward to sharing it with you. Please ask about our group rates.
---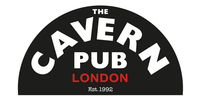 The Cavern are the owners of the world-famous Cavern Club and sister venue The Cavern Pub, operators of the Beatles Magical Mystery Tour, organisers of International Beatleweek Festival and joint owners of 'Festival Food & Drink' restaurant.
---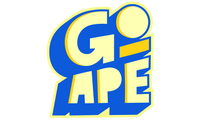 Days out at Go Ape are about living life more adventurously, having fun, spending time with friends and getting in touch with your inner adventurer. Find out how we do this and how we became the UK's number one forest adventure available in 34 of the UK's most breathtaking locations.
---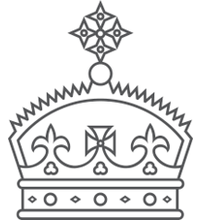 Sandringham Estate is the much loved country retreat of Her Majesty the Queen and has been the private home of four generations of British Monarchs since 1862. The House, 24 Hectare Gardens and Museum are open to visitors from April until October each year. Adjacent to the House the Sandringham Country Park is open all year round along with our 200 seater Café and unique Sandringham Shop selling a wide range of local and bespoke gifts. There is an extensive events programme each year and the venue makes an ideal visit for your guests and groups.
---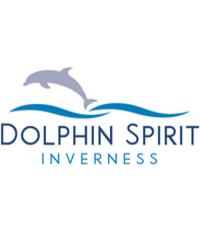 We offer 2 marine wildlife boat trips into the Moray Firth from Inverness. The Dolphin Spirit is a large 65 passenger vessel which is fully accessible, with a Guide on board for live commentary and to answer questions. Each trip lasts 1 hour 15 minutes and we hope to see dolphins, seals, otters, porpoise, and a variety of seabirds in the wild, sightings not guaranteed. The Dolphin Mischief is a 2 hour fast, adrenaline-fueled into the wider Moray Firth and passengers require a level of fitness for this trip with warm safety suits provided. There are stops en-route to allow the Skipper to answer any question. Choose your adventure!
---
Accommodation

Almarose Hotels & Resorts are an independent hotel management company who own and operate an award-winning portfolio of 20 four-star properties throughout the UK. Locations include Oxford, Cambridge and Cheltenham trading under Hilton and Marriott brands. With over 2,800 bedrooms and 220 meeting rooms, the portfolio also includes 18 spas and 5 championship golf courses. Some hotels hideaway in the most beautiful countryside, some preside over bustling city centres, but each has its own individual character – ensuring guests enjoy a truly unique experience.
---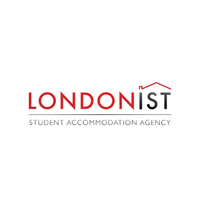 Londonist DMC is a student accommodation agency located in Central London. Since 2013 we provide our clients with both short-term and long-term accommodation, from 2 weeks up to 51 weeks. We are leaders in finding the greatest "home far from home" for our students and we pride ourselves to offer a 5 stars customer service for a 5 stars experience at our rooms. We have now over 20 different locations across London, in zone 1,2, and 3. Our portfolio includes student residences in King's Cross, Spitalfields, Lewisham, Portobello, Highbury, Islington, Station, Camden and more.
---
Service Providers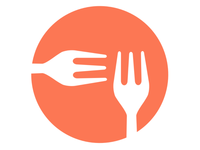 Eatwith is the largest platform for culinary experiences with locals. We are present in more than 130 countries and we have 5000+ available experiences. Built on the idea to discover the local culture in different ways, our hand-selected Eatwith hosts in London and all over the world welcome travellers and groups into their homes to share their passion for food and for their city and country.
---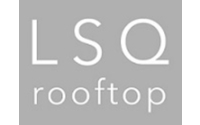 IN THE HEART OF LONDON'S WEST END ON LEICESTER SQUARE. LSQRooftop is located at London's most iconic address – 1 Leicester Square, 9 floors above the vibrant streets of the buzzing West End. By day or by night, we promise you one of the best views the city has to offer of the capital skyline.
---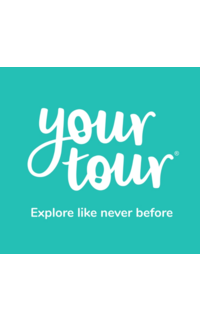 Award-winning YourTour enables businesses to attract and retain visitors in two ways:
1. Interactive 360 video tours
Attract and convert more potential visitors via state-of-the-art, narrated VR video walks.
• All you need is a phone or iPad – simply move it around to feel like you're really there
• Users tap on 'Hotspots' to learn more about particular features
• Compatible with VR headsets for an even more immersive experience
2. Self-guided audio tours
Keep visitors happier, longer and returning via on-site audio tours – a fun, engaging way to discover places, while augmented reality facilitates a deeper, richer connection.
---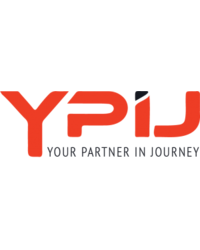 YPIJ is committed to providing reliable & efficient, ground transportation solutions for all your Coach & chauffeur hire requirements in the United Kingdom & Europe. With a synchronized customer-centric vision, collaborative networks of providers & resources and passion for excellence, YPIJ aims to provide economical, bespoke travel management without a third party or intermediary's involvement. We provide a dedicated account and operational manager to ensure you are been served with the highest standard of personalized services. We are in operation 24 X 7 an all around the year.
---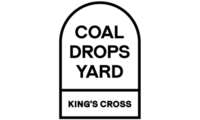 Coal Drops Yard is Kings Cross's boutique shopping and foodie hotspot, where victorian heritage and breath-taking architecture collide in an extraordinary canal side setting. Within a short walk of Kings Cross and St Pancras stations, it is home to a unique collection of niche brands and a choice of the most fantastic restaurants.
---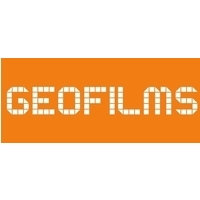 GeoFilms has over 15 years of video production experience filming within the tourism sector. Producing creative branded content for online and TV platforms for DMO's, Travel Groups and Attractions all around the UK. Whether working with high profile celebrities for online campaigns to filming beautifully shot 4k footage including Drone production (CAA Licenced) for in-house media libraries, GeoFilms has the skill set to get your project completed. Other services include britainisgreat.com, a website housing and promoting engaging travel content to a worldwide audience.
---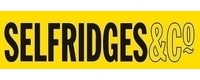 It's shopping, but not as you know it. Discover one-of-a-kind experiences, world-class dining and luxury brands at the department store that started it all, Selfridges Oxford Street, London.
---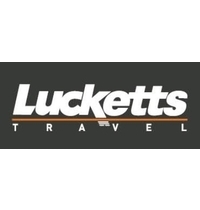 As the South's leading coach operator, Lucketts Travel has over 90 years' experience within the transport industry, providing quality coach hire and executive business travel for tens of thousands of satisfied customers every year. The vast size and variety of our fleet enable us to supply our customers with a range of effective transport solutions with unrivalled levels of flexibility and quality for both long term contracts, bespoke private hire options or Tours. You can choose from a range of vehicles with 6 to 74 seats including executive coaches, people carriers and our unique VIP coaches.
---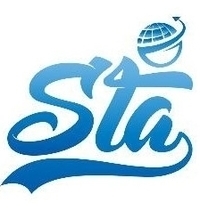 At STA COACH TOURS we believe that we can offer you a reliable and enjoyable experience in one of our quality vehicles which range from 16/33 seat Mini Coaches or 49/57 seat Executive Coaches whilst providing excellent value for money. All our vehicles are available in either Standard or Executive. Whatever your travel requirements – short or long term, or just a 'one-off', we would welcome the opportunity to discuss them with you. We can show you what we have to offer so that you can make an informed decision.
---
Categories