We are delighted to welcome a fantastic range of new members from all corners of the UK who have joined us in recent months. From tour operators, attractions to accommodation and unique service providers, there are plenty of opportunities for collaboration. Find out more about these exciting businesses below.
---
TOUR OPERATORS / DMCS / OTAS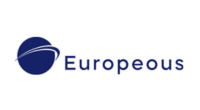 Europeous DMC Ltd are a London based destination management company for UK and Europe. They are expert in providing best class ground handling services like accommodations, transfers, guides, and tours etc. Europeous DMC cater small groups, family groups, MICE and FIT for their B2B partners.
---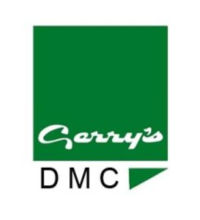 Gerry's DMC is a B2B wholesale company with its office in the UK and group offices based across the world. Gerry's DMC specialises in offering professional ground handling services to tour operators and travel agents for their FIT and group bookings, providing extensive local knowledge and expertise. The range of services offered by Gerry's DMC includes hotel reservations, apartments and villa reservations, transfers, multilingual guides, car rentals, train tickets, city sightseeing tours, entrance tickets to tourist attractions, restaurant bookings, conferences, events, city cruise and fully tailored ground services.
---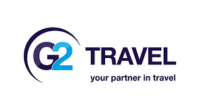 G2 Travel is a dynamic, service-driven wholesale tour operator offering a range of solutions for group travel and online FIT distribution across the globe. Their network of 53+ worldwide offices and representatives makes G2 Travel a global player with a very local presence.
---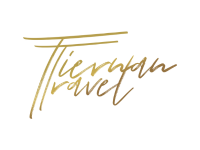 Tiernan Travel guarantee full management of travel programmes, from touch down to take off. From their base in Stratford-upon-Avon, the company focuses purely on incoming business to UK and Ireland. With 20 years of operational experience in tourism industry, their dedicated team will bring creativity, enthusiasm and detail to every programme produced.
---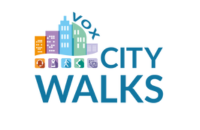 Vox City Walks is a unique, flexible and personal sightseeing adventure, that offers clients a way to explore a city like never before, allowing them to hop on fascinating guided walking tours led by friendly local experts, whose personal knowledge of the city will make experiences unforgettable.
---
ACCOMMODATION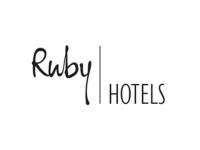 Ruby Hotels is opening Ruby Zoe London Hotel in June 2023, which will feature 173 bedrooms and is inspired by Notting Hill's Caribbean connections, with a 24-hour bar as a vibrant spot to stop for a drink. Notting Hill is not just about its Street Carnival since it became an affluent and fashionable area with picturesque restaurants, pubs and bars, with boutique shops in the historical Portobello Street Market.
---
ATTRACTIONS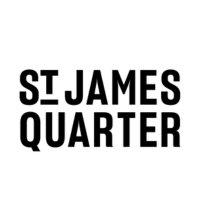 St James Quarter is a game-changing new heart for the city of Edinburgh, offering the biggest retail and leisure district the city has ever seen. The Quarter integrates and enhances Edinburgh's City Centre providing an inspiring, attractive, and vibrant destination for locals and visitors to live, shop, eat, sleep, and play. It is a destination like no other – bringing together brands from global to local, and convenience to luxury. St James Quarter features a shopping galleria with 80 retailers and shall have over 30 restaurants and bars as well as parking for 1,600 cars, including 70 disabled parking bays located throughout the car park.
---
SERVICE PROVIDERS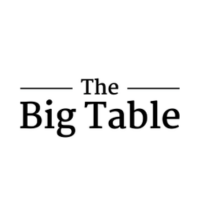 The Big Table is one of the leading independent restaurant companies in the UK, operating some of the most recognisable and loved restaurant brands to be found anywhere in the eating-out market, such as Bella Italia, Café Rouge and Las Iguanas. They operate over 150 restaurant sites in a variety of locations including leisure parks, shopping centres and high streets. The Big Table are a national business, with restaurants located across the country, from Inverness to Torquay, employing thousands of people and serving millions of meals each year.
---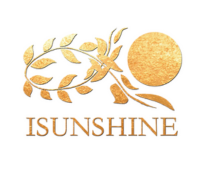 Isunshine Ltd is a revolutionary company that combines the best of two worlds: media and travel. This innovative company seeks to bring together the power of media and the excitement of travel to create an unforgettable experience for its customers. Isunshine Ltd offers professional media production service and travel service separately. With its innovative approach and dedication to providing the best possible experience for its customers, Isunshine Ltd is set to redefine the way people travel and experience the world.
---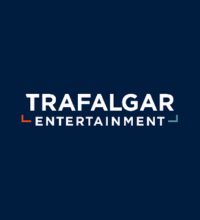 Trafalgar Entertainment is a global live entertainment business, with a theatre portfolio of 17 venues globally and growing. They produce their own world class theatrical content which is presented globally and includes Jersey Boys, The Rocky Horror Show, Anything Goes and The King & I. Trafalgar Tickets is the ticketing division of the group, comprising their in-house venue ticketing platform, as well as market leading West End agency London Theatre Direct (LTD), with unrivalled access to all London shows and venues. LTD can give you instant access to this live inventory in the UK and West End via API or B2B booking portal.
---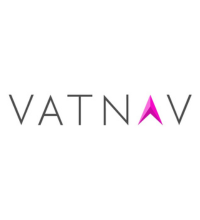 VATNAV provides VAT consultancy services, and has additional expertise in the Tour Operators Margin Scheme (TOMS) rules, and other VAT issues affecting the travel industry. They have over 15 years of experience advising tour operators, DMCs, event organisers and similar businesses of all sizes on VAT and TOMS, and aim to deliver expert comprehensive VAT advice in 'plain English'. VATNAV's services include VAT advice and reviews to help optimise VAT for the business, advice on specific projects and queries, corresponding with HMRC on VAT disputes and errors, TOMS reviews and annual adjustments, VAT compliance and others.
Categories