#SaveInboundTourism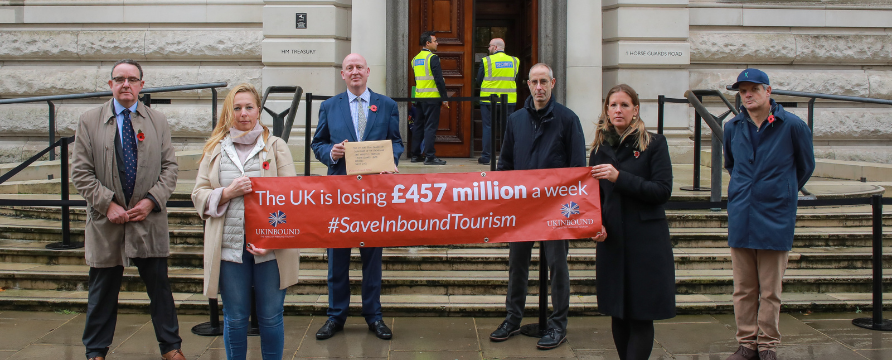 On 2 November we launched a new integrated campaign with a fresh call to Government to #SaveInboundTourism. Our campaign focuses on three key asks that will help our industry's survival in the short term and aid our economic recovery.
Our asks:
Introduction of testing – replace the current quarantine system with a best-in-class testing regime for passengers, and a regionalised approach to Travel Corridors
Business Rates Relief and Grants – reform the current Covid-19 support scheme so they include include tour operator and DMCs
Inbound Tourism Resilience Fund – a request for a capped grant award fund available to businesses wholly reliant on international visitors
Further details about the campaign can be viewed here with images from the launch event available here.
Our proposal for an Inbound Tourism Resilience Fund has been submitted to the Treasury for consideration and can be viewed here, and an infographic outlining the value of inbound tourism can be viewed here.
Our campaign will continue. In the comings days and weeks we'll be asking members and the wider industry to get involved further by writing to their MPs and posting on social media. We will also continue engaging with MPs and the media to ensure our voices are heard.