We are looking forward to taking our Annual Convention to Glasgow from 6 – 8 February 2019 in partnership with Glasgow Life.
WHY ATTEND ANNUAL CONVENTION?
The Convention is a great way to meet all your travel trade business needs in one place. Join us for the packed three-day programme to:
* Take part in a major B2B workshop with up to 25 one-to-one pre-scheduled appointments as well as a free-flow session
* Hear from keynote speaker Ayesha Hazarika MBE and the Chief Executives of VisitBritain, VisitScotland, Rabbie's Tours and the MD of Jurys Inns. Get their expert advice on how to steer your business through these uncertain times
*Hear the latest updates from UKinbound, ask your burning questions at the AGM and welcome the new Board of Directors
* Enhance your knowledge with our series of seminars from VisitBritain, Glasgow Life, Expedia and Green Tourism. Get to grips with new products, hear the latest industry insights, and find out how being sustainable can help to grow your business
* Meet new contacts and nurture existing business relationships with a range of networking opportunities throughout the Convention
* Celebrate the successes of our industry at our glittering Awards for Excellence Gala Dinner, held at the stunning Glasgow City Chambers and hosted by comedian Des Clarke
* Discover Glasgow and the surrounding areas including Bute and Loch Lomond with a selection of fam trips showcasing new and exciting travel trade ready, bookable product
THE DESTINATION
Glasgow is a city bursting with life, energy, passion and personality. From its unrivalled arts and music credentials, to its world-class museums and galleries, rich architectural heritage, outstanding food and drink scene, and thriving accommodation sector; Glasgow is undoubtedly Scotland's cultural powerhouse and one of Europe's most vibrant, welcoming and dynamic centres.
Positioned at the heart of major air, rail, sea and road networks, Glasgow is also the gateway to Scotland and a perfect touring base for visitors to explore the country's spectacular rugged landscape, with the natural and scenic beauty of Loch Lomond, Burns Country and historic Argyll on its doorstep.
With so much on offer, it's easy to see why the New York Times ranked Glasgow in the top 10 of its 52 must-visit destinations in 2018.
VENUES
The Convention will be held at the Glasgow Royal Concert Hall, and delegates will be accommodated nearby at Principal Grand Central Hotel and DoubleTree by Hilton Glasgow Central.
Delegates can look forward to a fun themed networking evening at Argyle St Arches on Wednesday 6 February, and our Awards for Excellence Gala Dinner will be held at the stunning Glasgow City Chambers on Thursday 7 February.
FAMILIARISATION TRIPS
Delegates will have the option to attend one of three bespoke familiarisation trips, kindly hosted by VisitScotland and Glasgow Life showcasing a variety of travel trade ready, bookable products including new experiences and hotels.
There will be a one-day fam trip in Glasgow and Loch Lomond on Friday 8 February, and there will also be overnight fam trips pre-and post-Convention (tour operator members only).
For more information please click here.
TRAVEL
We are currently in talks with transport providers regarding discounted travel. More information will be available soon.
BOOK NOW!
To book your place, download the appropriate booking form via the links below. Tickets include access to the full Convention programme, meals and accommodation.
Please note, the booking forms can now be completed online – you can fill the required fields and add your signature digitally. Once complete, save to your computer and attach in an email to the Events Team.
Tour Operators: £390 + VAT
Additional attendees from the same company can enjoy a 50% discount when booked together.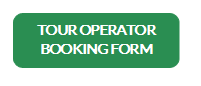 ~
Suppliers: £545 + VAT
Additional attendees from the same company can enjoy a £50 discount when booked together.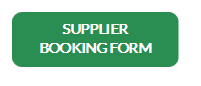 If you're having trouble viewing or downloading the booking form, then you probably need Adobe Acrobat Reader or similar PDF software. Please click here to download Adobe Acrobat Reader DC (free). This has a Sign & Fill function which will enable you to sign the form digitally. A digital or handwritten signature is required to confirm your Convention 2019 booking.
IN PARTNERSHIP WITH: